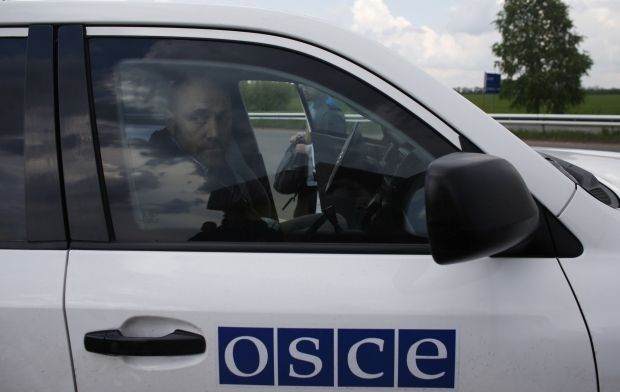 REUTERS
"As of November 17, 261 special observers of the OSCE's special monitoring mission, from 39 member states of the OSCE, were working in Ukraine," he said.
There are 112 of them in Donetsk and Luhansk regions now."
"In particular, the mission consists of 29 U.S. citizens, 18 Russians, 17 Germans, 14 UK citizens and 11 Swedes," Perebyinis added.
The OSCE said last week that it had 295 members drawn from 41 countries in its special mission to Ukraine, of whom 260 were actual monitors.
It said the total number of its team in Ukraine would soon rise to 319.
The organization's chief, Lamberto Zannier, said last Wednesday that the organization was facing obstruction from Russian-backed militants in carrying out its mandate in eastern Ukraine. In particular, he said the OSCE was facing interference in the operation of its monitoring drones.