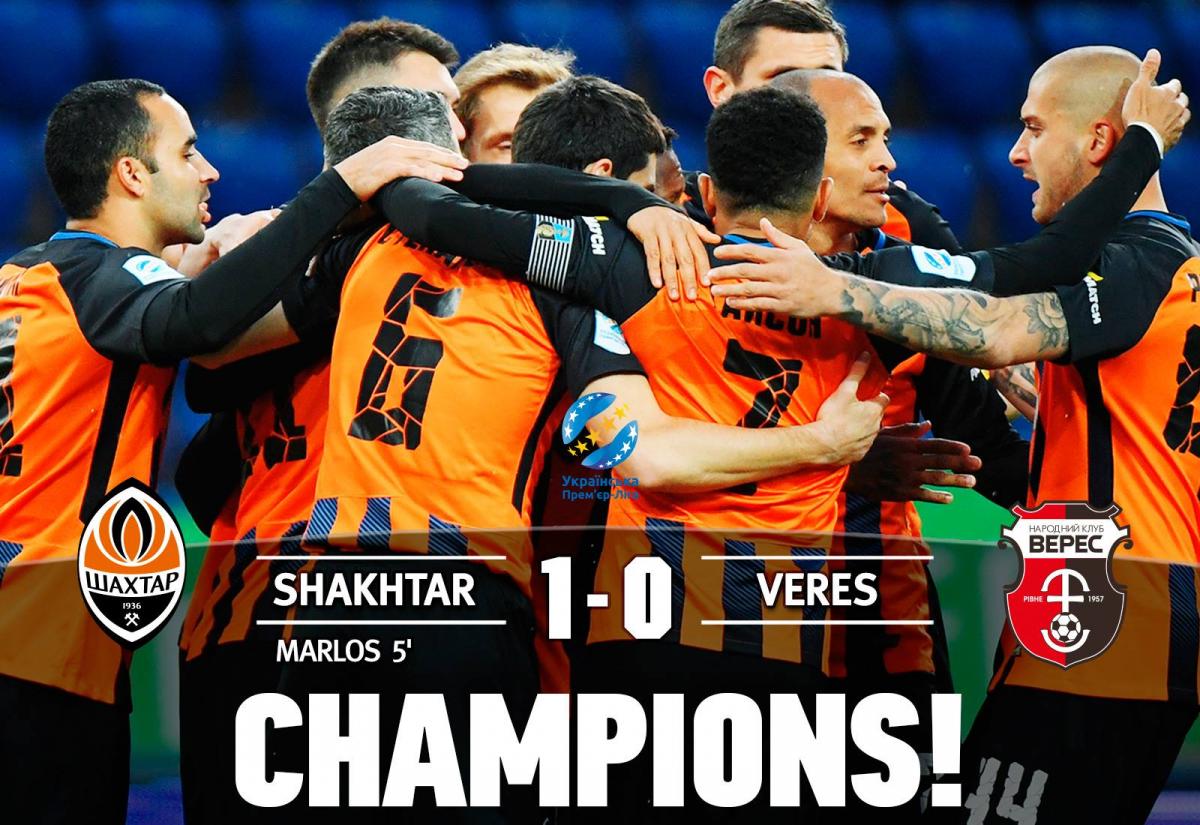 Photo from FC Shakhtar Donetsk website
Shakhtar Donetsk have retained their 11th domestic title in a match with Veres Rivne with a 1-0 victory.
The match took place in Kharkiv on May 13, the Ukrainian Premier League (UPL) has said.
Brazilian attacking midfielder Marlos' goal (5') helped Shakhtar become Champions of Ukraine for the 11th time in their history.
Shakhtar now have an unassailable five-point lead over Dynamo Kyiv with just one game to go.
The latter have won the domestic title 15 times.
The title ensures Shakhtar go straight into next season's Champions League group stage.
Read alsoFC Shakhtar Donetsk win Ukrainian Cup for 12th time, FC Dynamo Kyiv defeated by 2-0 score
This season, Shakhtar has secured the so-called "golden" double victory, having won the Ukrainian Cup and the Football Championship of Ukraine.
On May 9, Shakhtar won a record 12th Ukrainian Cup after a 2-0 win over Dynamo.