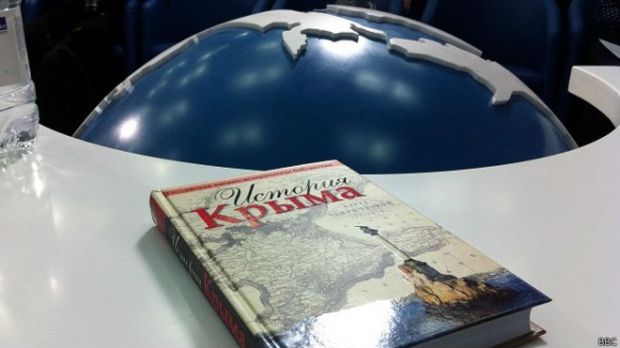 Russia has lost little time in rewriting the history books
The presentation of the book took place in Moscow on Wednesday, according to the Ukrainian service of Radio Liberty.
"[Russian] historians were amazed by the textbooks that were studied in Ukraine. That's why, after the uniting of Crimea and Sevastopol with Russia, we had the initiative of writing a proper, human, scientific history of the Crimea," Russian Culture Minister Vladimir Medinskiy said at the presentation.
As reported earlier, on March 16, 2014 a sham referendum on the status of the peninsula was organized in the Crimea and Sevastopol, which later resulted in Crimea being absorbed by the Russian Federation.
Ukraine, the European Union and the United States did not recognize the referendum, which was held after an armed takeover of the territory by Russian troops, and accused Russia of annexing Crimea.
Ukraine and the West have also accused Russia of supplying weapons and insurgents to the Donbas, as well as sending Russian troops and weapons into the east of Ukraine. Moscow has denied that it has any role in the conflict in Ukrainian.