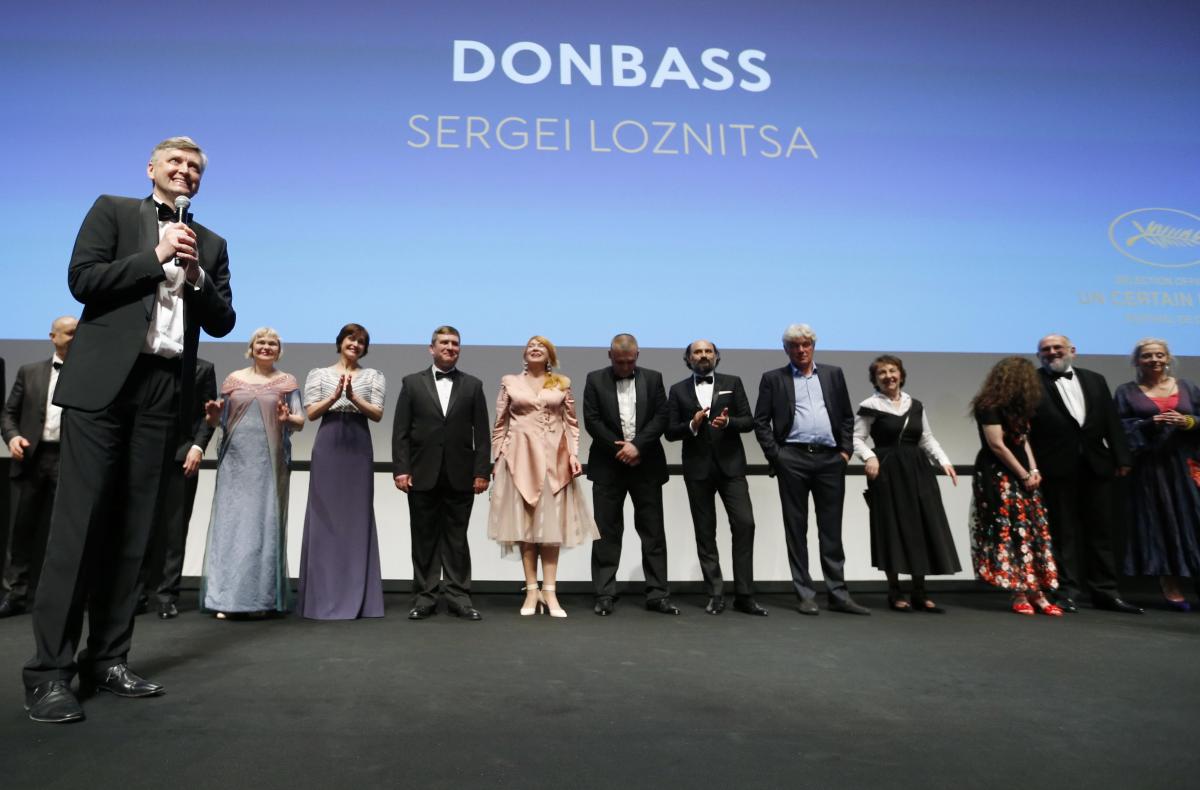 Sergei Loznitsa/ REUTERS
Ukrainian director Sergei Loznitsa has won The Best Director prize in the Cannes Film Festival's Un Certain Regard competition for his film "Donbass.".
Read alsoUkrainian, Russian films among contenders at Cannes Festival – media
"The Best Director prize on the other hand, went to an auteur with established Cannes credentials: Ukraine's Sergei Loznitsa, who opened the Un Certain Regard section with his fevered, surreal war study 'Donbass'," Variety wrote.
A sometime docmaker who continues to experiment radically with form in his narrative work, Loznitsa has been in Competition at Cannes three times, most recently with last year's harrowing anti-administration protest "A Gentle Creature." That he was dropped to the lower-profile Un Certain Regard strand with his latest, a study of conflict between Ukrainian nationalists and Russia's "Donetsk People's Republic", suggests Cannes selectors may have deemed it more of a niche item than his previous work, the publication said.
Variety's Jay Weissberg agreed, forecasting that the film would "struggle to find audiences beyond Loznitsa fans," but was nonetheless impressed by "[a scream] against a society that's lost its humanity and can't be bothered to care." Loznitsa, also not present at the ceremony, sent a statement both thanking the festival and protesting Russia's imprisonment of Ukrainian filmmaker Oleh Sentsov.