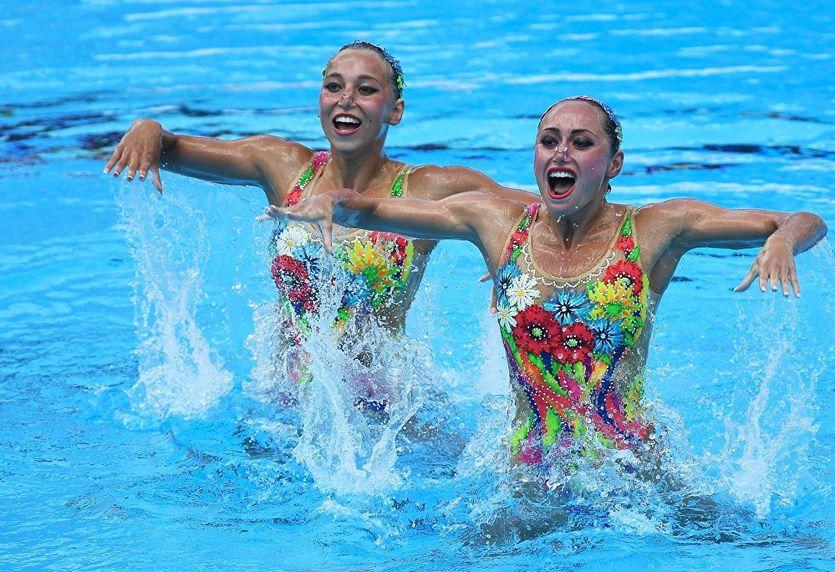 NOC of Ukraine
The teams of Russia and Ukraine controlled operations in the fifth meet of the 2018 FINA Artistic Swimming World Series, staged in Budapest (HUN) on May 18-20.
Out of the eight finals contested in the Magyar capital, four gold medals went to Russian athletes, while the remaining four titles went to Ukraine, according to Swimming World.
Read alsoItalian Open: Elina Svitolina beats Simona Halep in Rome final – BBC (Photos)
Varvara Subbotina (RUS) was the swimmer to watch in the solo finals, earning gold in both the technical and free programmes. Yelyzaveta Yakhno, from Ukraine, was silver medallist on both occasions, while the bronze went to Linda Cerruti (ITA) – the Italian athlete had been in evidence in the previous leg of the circuit, in Samorin (SVK).
In the Duet finals, Yakhno paired successfully with Anastasia Savchuk for a double gold, with silver going this time to the Italian team (Cerruti with Constanza Ferro) and bronze to the Austrian duet formed by the Alexandri sisters (Anna-Maria and Eirini).
Russia prevailed once more in the Team finals (technical and free), with Ukraine finishing second on both occasions. Italy completed the podium in the technical routine, while Israel got bronze in the free programme.
Finally, Ukraine was the best in both the Free Combination and Highlight Routine. These two finals saw new teams on the podium: in the first case, Spain got the silver, followed by Israel, while in the Highlight Routine, the Israeli team was second and Slovakia was on the lowest march of the podium.
Free Combination
1. Ukraine 92.7000; 2. Spain 90.2000; 3. Israel 80.5333
Highlight Routine
1. Ukraine 93.1333; 2. Israel 79.7333; 3. Slovakia 75.1000
The Magyar rendezvous, held in the iconic Duna Arena, the main stage of the 2017 FINA World Championships, completed the first half of the 10-meet World Series. The competition will now stop in Madrid (ESP), on May 25-27.