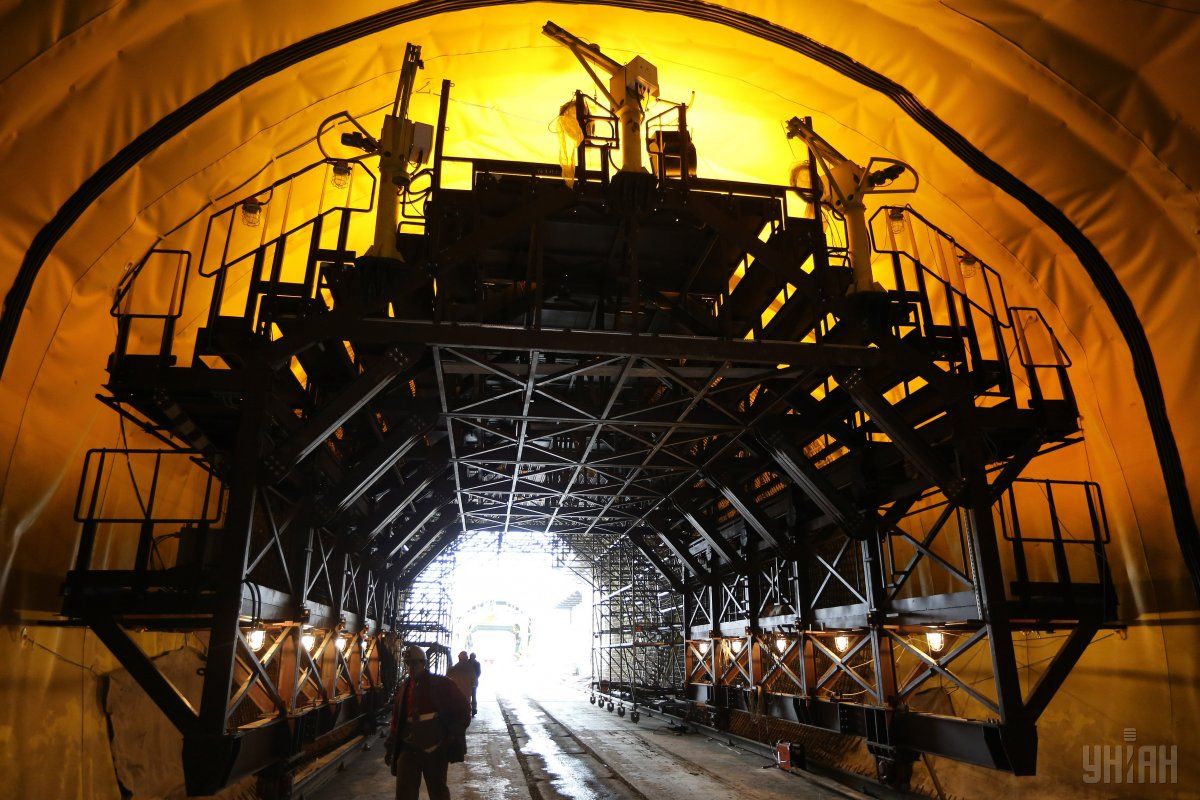 Photo from UNIAN
Ukrainian President Petro Poroshenko says the Beskidy Tunnel, which is the largest infrastructure project over recent decades, will be opened on Thursday, May 24.
Read alsoUkraine railways to complete Beskidy Tunnel in Carpathians by summer
"A few hours remain before the opening of the Beskidy double-track railway tunnel. It is not only the largest infrastructure project implemented in our country in recent decades. This project makes Ukraine even closer to the European Union and vice versa. It is part of the international transport corridor that passes through Italy, Slovenia, Hungary, Slovakia, Ukraine and further to the east. Up to 40% of transit cargo goes to Western and Central Europe there," the president wrote on Facebook.
UNIAN memo. The Beskidy Tunnel is part of Lviv Railways. It is located next to the Volovets Pass.
It stretches for 1,750 meters between train stations Beskid and Skotarske. The tunnel was built back in 1886 and with time its passing capacity became inadequate, so a decision was adopted to build a new one.
The second tunnel is being built parallel to the existing tunnel, which can accommodate two tracks and allow speeds of up to 70 km/h. The new tunnel will have a length of 1,822 meters and be covered by up to 180 meters of rock. The internal dimensions of 8.5 meters height and 10.5 meters width allow double tracks, and thus more than the mere replacement of the existing old tube. The two tubes are to be connected by three lugs, the old tunnel then being used as a rescue route.
The tunnel is being built with the New Austrian Tunneling Method. When completed, it will be part of the fifth pan-European transit corridor (Italy-Slovenia-Hungary-Slovakia-Ukraine-Russia).