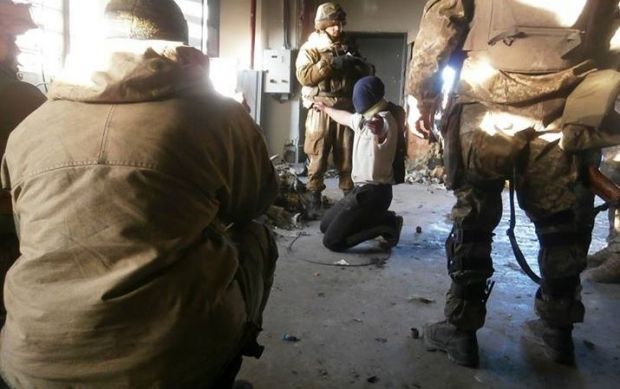 Photo from Roman Bochkala's Facebook page
The Russian has been handed over to the law enforcement agencies, Ukrainian journalist Roman Bochkala said in a post on his Facebook page.
"The Cyborgs have caught a separatist," Bochkala wrote, using the nickname the Ukrainian soldiers have been given by the enemies due to their fighting prowess and grim defense of the ruined airport, which has been under almost daily attack by Russian-backed militants since late May.
"Well... In fact, he came [to them]. He came along the runway with his hands up. They checked him - no bombs. It seems he was betrayed by his allies. His passport was Russian. But he assured [the Ukrainian soldiers] that he was from Vinnytsya [region, in central Ukraine] and that he had accidentally found himself in the airport."
"Yeah, he was late for a plane..." Bochkala wrote.