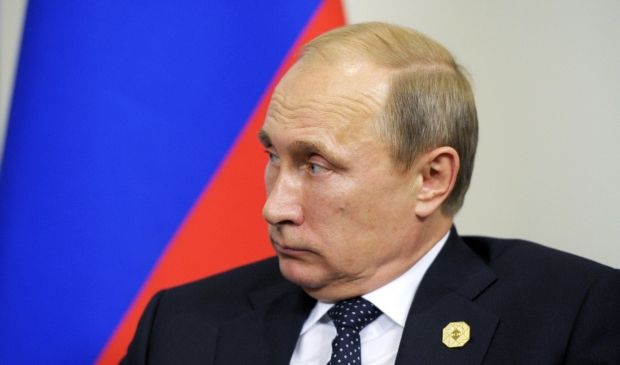 REUTERS
"I was sure that I was right," Putin said.
"I believe that Russia's position is stronger than other ones in the question of the Crimea, because the Russian side is right and there is power in the truth."
"I have a certain style, which has developed over many years. I have never taken arbitrary decisions, the effects of which I can't see. If it does not happen, I try to wait. It's like when you're driving: if you're not sure, don't overtake."
Russia annexed the Ukrainian territory of Crimea in March after ordering its troops to leave their bases, in unmarked uniforms, and seize or surround key Ukrainian military bases and airports.
On March 16, the Russian-backed authorities in Crimea organized an illegal referendum and claimed that almost 100% of those who took part had voted for Crimea to join Russia. Most countries denounced the vote as a sham, and have refused to recognize Russia's annexation of Ukrainian territory.