Tymchuk: Russian mercenaries, militants pull back because of losses
The main force of Russian-backed militants and mercenaries have pulled back from the line of contact with the Ukrainian troops near Donetsk and Avdiivka after suffering heavy losses, the head of the Information Resistance news Web site Dmytro Tymchuk reported on his Facebook page on Monday.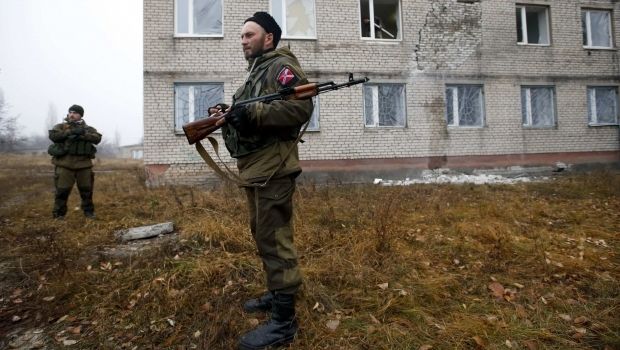 REUTERS
"At the same time, Russian-terrorist forces have not ceased to fire on the positions of the Ukrainian army," Tymchuk wrote.
"Enemy artillery positions were spotted near the area of Spartak, the Putilovskyi bridge, and the area of Yakovlevka in the Kyivskiy and Kuybyshev districts of Donetsk," he added.
In addition, a further build-up of the Russian-backed insurgents was seen near Dokuchaievsk, Novotroick and Olhinka, Tymchuk wrote.
There have also been reports of in-fighting between groups of Russian-backed militants in the Donbas region, including reports of some cases of arrests.
If you see a spelling error on our site, select it and press Ctrl+Enter