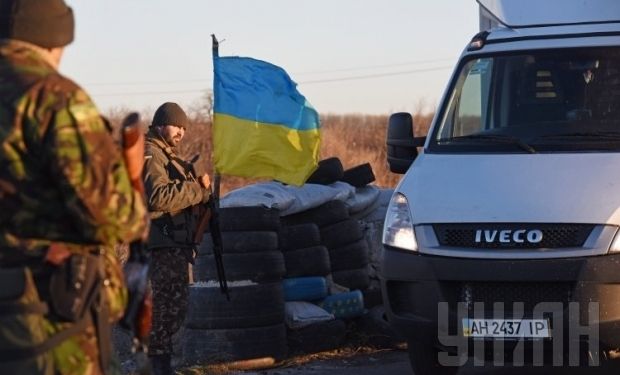 UNIAN
"Russian-backed insurgents fired on Ukrainian positions with self-propelled artillery, mortars, rocket-propelled grenades and small arms in the direction of Debaltsevo near Vuhlehirsk, Nikishyne and Maloorlivka," Lysenko said.
"On the night of November 23, for four hours the terrorists were periodically firing with small arms at a Ukrainian army checkpoint near Artemivsk," he said.
"Our troops returned fire and repelled the attack."
A ceasefire was supposed to have been declared in eastern Ukraine on September 5, but in reality it has existed only on paper. Russian-backed militants have carried out thousands of attacks on Ukrainian forces since the ceasefire was declared, killing almost 150 Ukrainian troops and injuring hundreds, the Ukrainian government says.
The Ukrainian authorities say their armed forces have been ordered only to return fire if fired on by the militants.
The area of the militant-held territory in eastern Ukraine has roughly doubled in size since the "ceasefire" was declared, and NATO and the Ukrainian government say Russia has sent in large convoys of military hardware into Ukraine in recent weeks to reinforce the insurgents.