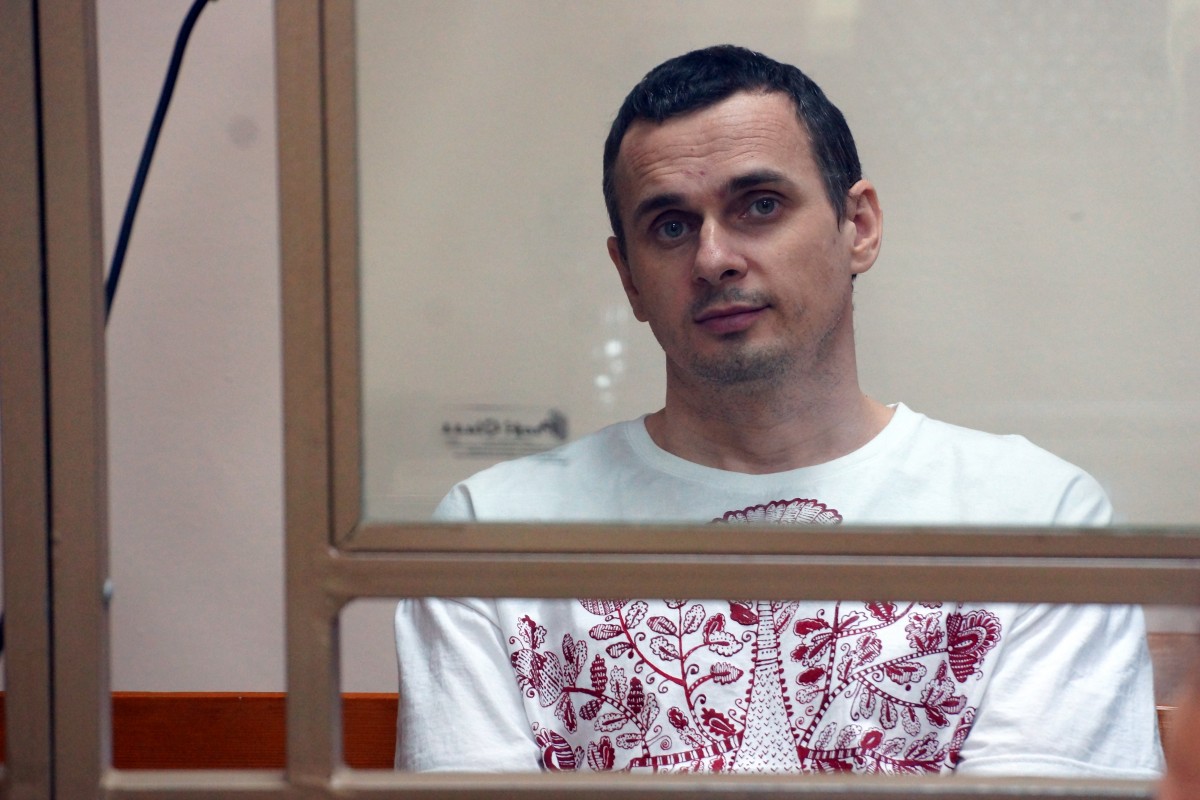 Oleh Sentsov / Photo by Anton Naumliuk
Ukrainian filmmaker Oleh Sentsov, who is serving a 20-year prison term in Russia on trumped up "terrorism" charges, has agreed to supportive therapy while he is continuing an indefinite hunger strike demanding that the Kremlin release all political prisoners.
"We inform you that Sentsov O.H., who has refused to eat, is now under dynamic supervision of medical personnel of the institution where he is serving a sentence. Sentsov O.H. has now started receiving supportive therapy, to which he gave his consent," the press service of the Federal Penitentiary Service, subordinated to the Ministry of Justice of the Russian Federation, has reported.
Read alsoSpectacular action held in New York in support of Oleh SentsovThe Ukrainian's state of health is assessed as satisfactory, according to the report.
As UNIAN reported earlier, on May 16, Dmitry Dinze, the lawyer of Ukrainian filmmaker Oleh Sentsov, who is serving a 20-year term in prison in Russia, said his client had gone on an indefinite hunger strike.
Sentsov sent a letter to the chief of the colony to inform about the hunger strike and demand the release of 64 Ukrainian political prisoners as a condition for the end of his protest action.