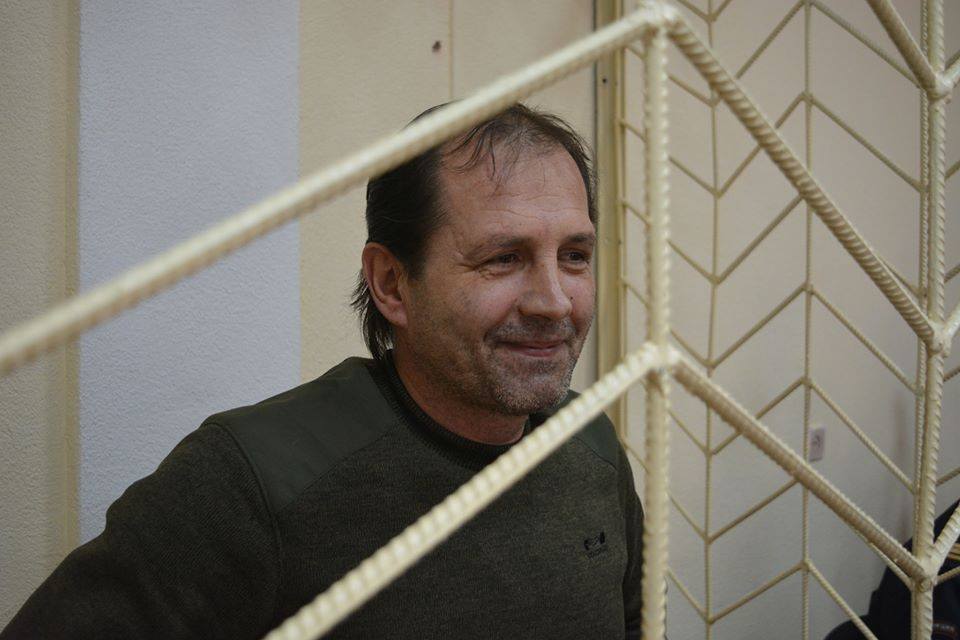 Balukh / Photo from @crimeahrg
Ukrainian activist Volodymyr Balukh, who went on hunger strike in a pre-trial detention center in the Russian-occupied city of Simferopol on March 19, is in a critical condition.
"Volodymyr's condition is serious. How can a person feel after so many days of hunger strike? Volodymyr is physically exhausted. He's weak. During a court hearing [on May 31] he was constantly drinking water," Archbishop of Simferopol and the Crimea Clement told the news outlet Krym.Realii's Russian language service.
Read alsoHuman rights watchdog reports four violent deaths in Crimean prison
According to Balukh's lawyer Dmytro Dinze, the prosecution completed the presentation of evidence in the Balukh case at the Kremlin-controlled Rozdolne district court on May 31.
As UNIAN reported earlier, the Federal Security Service of Russia (FSB) detained Balukh on December 8, 2016. FSB operatives claimed that they had allegedly found 90 ammunition rounds and several TNT explosives in his attic. Balukh's defense and human rights activists assert that he is a victim of repression over his public pro-Ukrainian position.
On March 14, 2018, the Kremlin-controlled "Supreme Court of Crimea" reviewed Balukh's original verdict and sentenced him to three years and five months in a penal colony settlement and a RUR 10,000 fine.
On March 19, Balukh said he would go on hunger strike in response to the verdict. While on hunger strike, he drinks only water and tea.