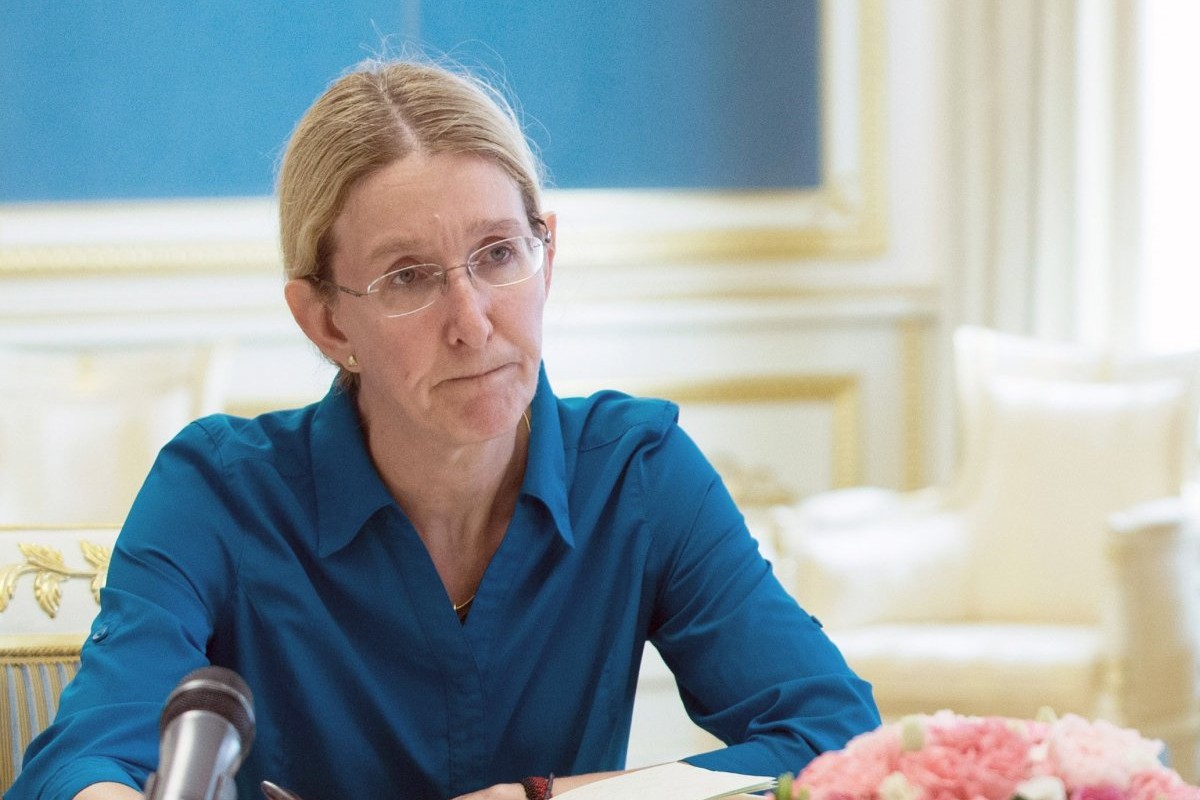 Ulana Suprun / Photo from UNIAN
Four Ukrainian citizens who have illegally been convicted by the Russian authorities are now on hunger strike.
Acting Ukrainian Health Minister Ulana Suprun says Ukrainians and indifferent people throughout the world are now demanding the release of Ukrainian director Oleh Sentsov and all Ukrainians who became prisoners of the regime of Vladimir Putin.
According to her, the prisoners are victims of the war Russia has waged against Ukraine.
Read alsoActivists hold rally in Kyiv in support of Sentsov, other political prisoners
"On May 14, Sentsov announced an indefinite hunger strike for the release of prisoners of conscience, who are held by the Russian political authorities. Today, our Oleh has been starving for 20 days," she wrote on Facebook on June 2.
"He is determined and ready to go all the way – whether the Kremlin begins to fulfill his demands, or Oleh is going to die. Neither Ukrainian nor international doctors are allowed to visit him and other prisoners of the Kremlin. They are slowly but inevitably dying," Suprun said.
She also mentioned Oleksandr Kolchenko, Oleksandr Shumkov and Volodymyr Balukh.
Pro-Ukrainian Crimean activist Kolchenko, who is also imprisoned in Russia, announced his hunger strike on May 31. He demands the release of Sentsov. Kolchenko was also convicted on trumped-up charges allegedly for terrorism.
Ukrainian soldier Shumkov, who was imprisoned in Russia, is also on hunger strike, which has been lasting for 10 days.
"The longest period of hunger strike is that of Balukh, who was convicted by Russia in the Russian-annexed Crimea, it is the 76th day now! The pro-Kremlin court found him guilty of possession of ammunition, while human rights activists note that he was arrested for the flag of Ukraine in his own yard," Suprun said.
Suprun says that during the World Cup final in Russia, Russians will at every step hear demands to release the Ukrainians. "Fighters with Kremlin imperialism, in the end, protect the whole world," Suprun added.
The #SaveOlegSentsov rally took place in Kyiv and other cities on June 2. Participants in the events asked the international community to put pressure on the Russian authorities to free Sentsov and other Ukrainian prisoners of conscience in Russia and Russian-occupied Crimea.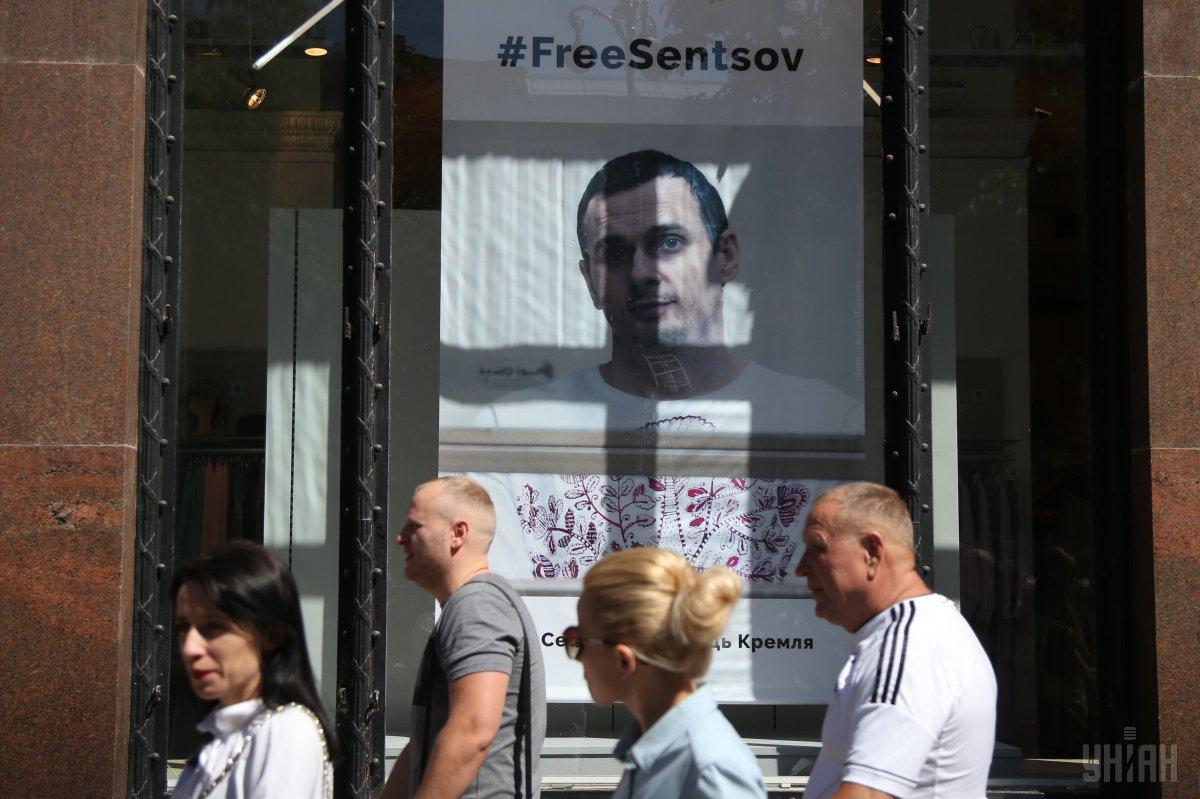 #FreeSentsov rally in Kyiv / Photo from UNIAN
The global #SaveOlegSentsov rally in support of the Ukrainian film maker continues in many countries – 55 cities in 21 countries have been holding their events.