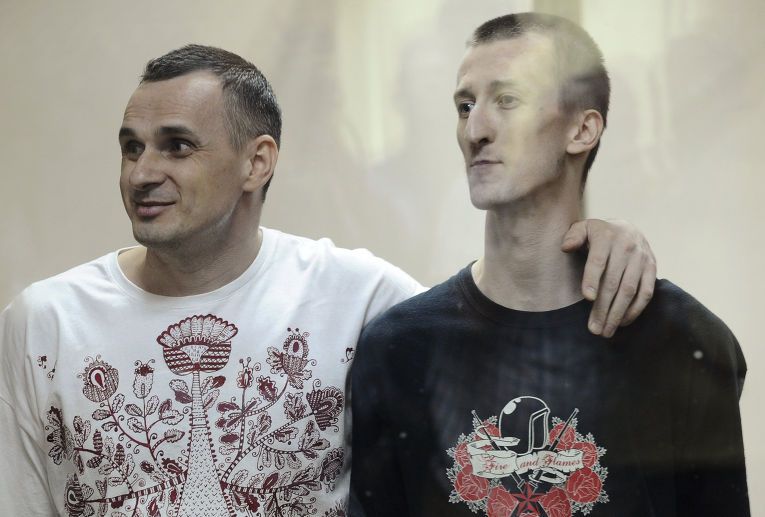 Sentsov (left) and Kolchenko (right) / REUTERS
The mothers of two Ukrainian activists from Russian-occupied Crimea Oleh Sentsov and Oleksandr Kolchenko, who have unlawfully been imprisoned in Russia, have met for the first time to appeal to Ukrainian President Petro Poroshenko, asking him to help free their sons.
"Mr. Poroshenko, the mothers of your citizens who are imprisoned in Russia are appealing to you. We're begging you to help! My son has already gone to the extreme – a hunger strike, although he had said before that it should not be done. Our hope that you will not leave our children in that prison," Lyudmila Sentsova said, the TV project Krym.Realii TV shared the video address.
Read alsoUkraine urges Austrian media to "raise issue of Sentsov" amid Putin's visit to Vienna
"Dear Mr. President, I'm appealing to you. Please do everything possible to free our sons, so that they do not feel disappointed either in the president or in their state," Larysa Kolchenko said.
The mothers of the two political prisoners decided not to appeal to Russian President Vladimir Putin, explaining that their sons would not approve such a step.