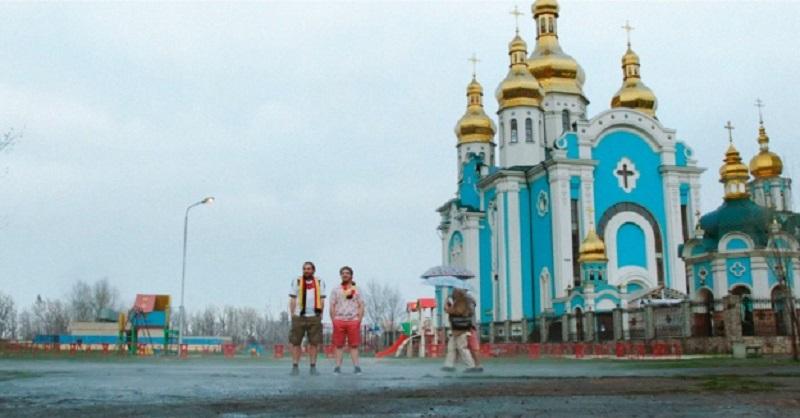 Screenshot from Lufthansa video via eurointegration.com.ua
Germany-based Lufthansa removed from YouTube and Facebook its ad for 2018 FIFA World Cup in Russia after viewers recognized in the video sites from the Ukrainian capital city of Kyiv despite the ad implying it was shot in Russia.
The air carrier confirmed the fact of filming the ad in the Ukrainian capital and apologized for confusion, according to the Kyiv Post.
Lufthansa stressed that the video was filmed in Ukraine "for logistical reasons", and claimed it was common practice for commercials not to film them in claimed locations.
"In the first comments and reactions we noticed that in this specific case that this video hurt the feelings of some viewers. We deeply regret this and apologize officially for this. That is why Lufthansa had removed the video from all social media platforms already during this weekend," Lufthansa spokesperson Boris Ogursky told the Kyiv Post in an e-mail.
Read alsoDonbas may face "various kinds of changes" once World Cup 2018 in Russia over – expert
Earlier, German journalist Boris Reitschuster reported, with reference to his sources that took part in creating the ad, that Lufthansa actually faced difficulties in Russia to obtain permission to shoot the video.
"The whole absurdity of Germany's attitude to Russia and Ukraine is here in a single promo video," the journalist wrote on Facebook. "Just think about it: the video targeting the German audience in particular promotes Russia that is open to the world, while deliberately being shot in Kyiv, because Putin's Russia is not at all open to the world! This is insane," said Reitschuster.