SBU: 7,500 Russian soldiers are in Ukraine
The total number of Russian regular troops in Ukraine is 7,500, Ukraine's SBU state security service said on Wednesday.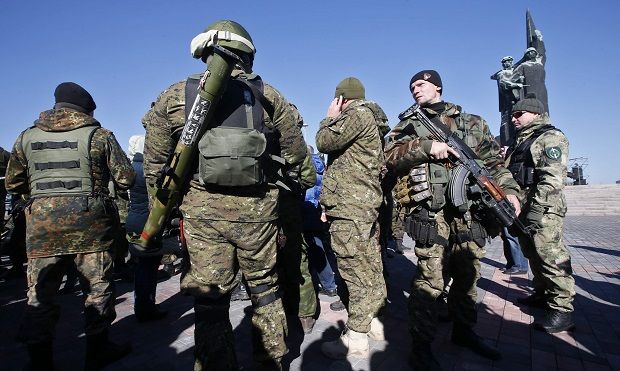 REUTERS
The SBU press service earlier said that there is no threat of invasion of Kharkiv region by Russian-backed militants or Russian troops. The situation in Kharkiv has been tense in recent days and weeks, with several unexplained explosions fraying nerves in the region.
Russian officials say that there are no Russian troops on the ground in Ukraine, but numerous eye-witness reports, including ones by Western journalists, have proved this to be false.
Russia also denied it had sent Russian troops into Ukraine when it deployed Russian special operations soldiers, wearing unmarked uniforms, in the Ukrainian territory of Crimea ahead of the peninsula's illegal annexation by Moscow in March.
Russian President Vladimir Putin said at that time that no Russian troops had been sent into Crimea, but later admitted that the "little green men," as the Russian soldiers came to be nicknamed, were indeed Russian servicemen.
If you see a spelling error on our site, select it and press Ctrl+Enter