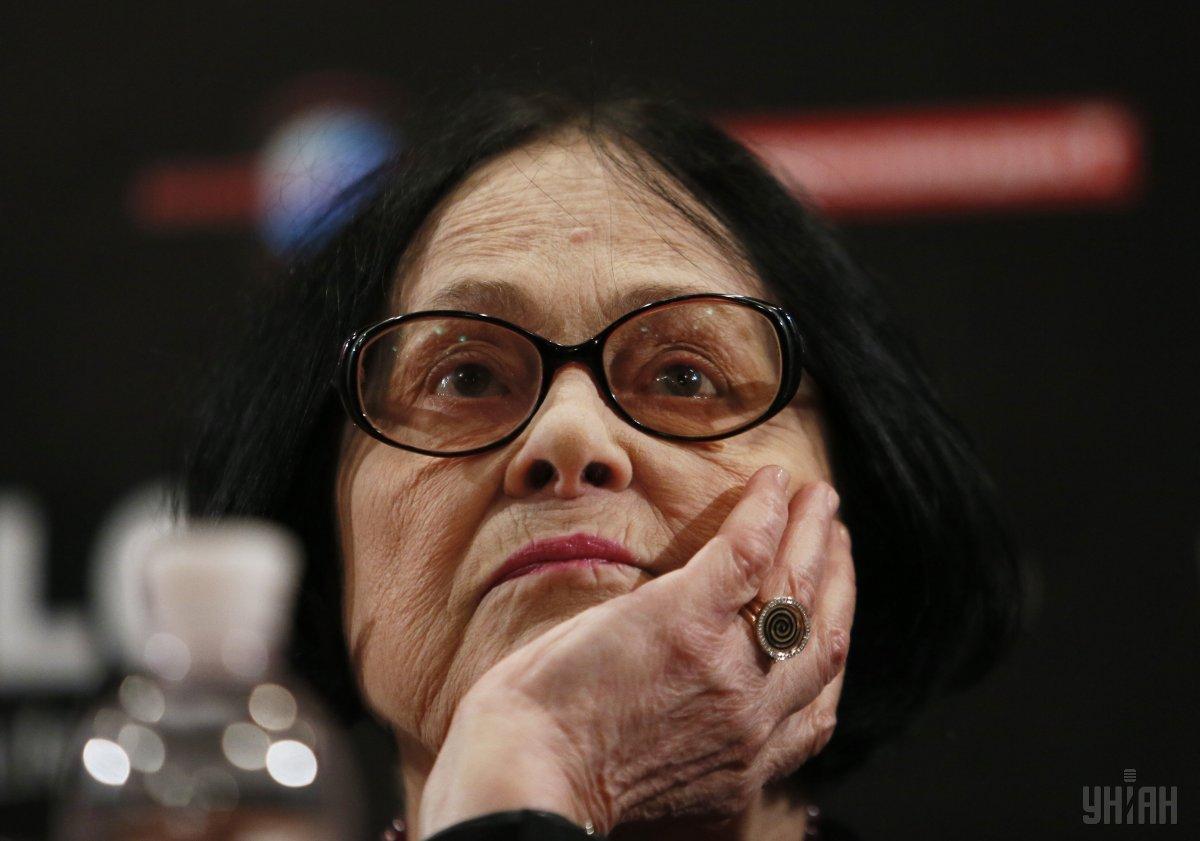 Photo from UNIAN
Kira Muratova, one of the Russian-speaking world's most influential filmmakers, has died. She was 83.
Muratova died in Odesa, Ukraine, where she had lived and worked for many years, her husband, Yevgeny Golubenko, told the Ukrainian news portal Buro. Friends on social media said she had been ill for some time, according to The Hollywood Reporter.
Read alsoPEN America demands Sentsov's immediate release
A director and screenwriter, Muratova earned plaudits at home and abroad for her fearless work, which included critically acclaimed features such as The Asthenic Syndrome, a dark satire of Soviet society revolving around a student with acute melancholia. It received a special jury prize at the 1990 Berlin Film Festival.
Writing on his Facebook page, producer Yura Minzianoff recalled screenings at Moscow's famous VGIK film school of one of her early films, Dolgie Provody (Long Wires). It was made in 1971 but not honored at Russia's domestic Oscars, the NIKA Awards, until 1988.
"With Kira's passing," he wrote, "an entire epoch ends. I remember how her students cried over Long Wires."
Born in a part of Soviet Bessarabia that is now Moldavia, Muratova graduated from VGIK in 1959 and went on to work with some of the Soviet Union's most noteworthy actors and entertainers, including Vladimir Vysotsky, theater director Oleg Tabakov and actress, director and screenwriter Renata Litvinova.
Her last film, Eternal Homecoming – a love triangle about old school friends who run into each another and find they share a love for the same woman – screened at the Rome Film Festival in 2012.
Muratova's international honors included the American Cinema Foundation's Freedom Award in 2000, an honorary Golden Leopard from the Locarno festival in 1994 and Golden Lilies from Germany's goEast Festival in 2001 for Second Class Citizens and in 2005 for The Tuner.
"Kira Muratova was probably not so popular with the Russian public, but film critics and people who love and know cinema consider her an outstanding director and author," Russian distributor and sales agent Raisa Fomina told The Hollywood Reporter. "She was a rare example of honesty, artistic independence and dedication to her profession for all her life in cinema. She did not make many films during her life, and she had to overcome so many obstacles, which the state and censorship created. But if you saw her films, you will never forget them."