Gunmen open fire on OSCE patrol in Donetsk region
Observers of the OSCE Mission were shot at while traveling between Ukrainian army checkpoints near the villages of Kirov and Shumy to the northeast of Donetsk, the organization said in a report issued on Thursday.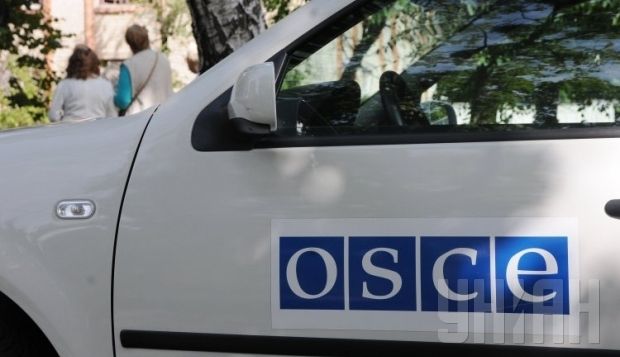 UNIAN
The incident occurred when a patrol of three observers accompanied by the Ukrainian military was traveling from one checkpoint to another. After one of the observers exited an armoured vehicle, a self-propelled grenade was fired from the south-east (where positions held by Russian-backed militants). The grenade fell 150 meters away from the car.
"Two seconds later there were a few shots fired from a 23-mm anti-aircraft gun, which hit two or three meters away from the car," the report reads.
There were no injuries as a result of the incident.
If you see a spelling error on our site, select it and press Ctrl+Enter