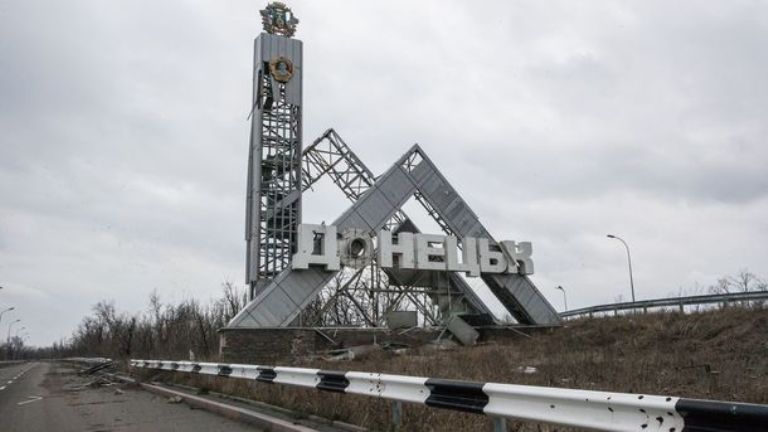 TUT.by
Nils Melzer, a UN Special Rapporteur on torture and other cruel, inhuman or degrading treatment or punishment had an opportunity to talk with four Ukrainian servicemen held captive by pro-Russian militants in Donbas.
However, the official was only able to communicate with them under militants' supervision, he told a Kyiv briefing Friday, according to an UNIAN correspondent.
Read alsoMothers of Sentsov and Kolchenko ask Poroshenko to help free their sons (Video)
He said that from May 20 to June 8 his team was assessing the overall situation in Ukraine and challenges related to a prohibition of torture and other ill-treatment of prisoners. The UN rapporteur stressed that while visiting penitentiary facilities across government-controlled territory, he enjoyed unhindered access to all locations of interest.
"I regret to report, however, that during my visit to territories controlled by armed groups around Luhansk and Donetsk, access to places of deprivation of liberty was not in compliance with the terms of reference of my mandate. The de-facto authorities in these territories had previously selected the sites that my team and I visited and no other institutions could be accessed," he said.
Moreover, he noted that in the facilities he visited in the so-called "Luhansk People's Republic" he "was not authorized to conduct any confidential interviews with detainees and even collective interviews of general nature were made impossible by an oppressively intimidating presence of prison staff."
Read alsoMissing Ukrainian soldier resurfaces in Donbas militants' captivity
In the "DPR" ("Donetsk People's Republic") Melzer was able to speak to four detained members of the Ukrainian Armed Forces "selected by the authorities," albeit under the  supervision by prison staff, "which did not ensure full confidentiality."
Melzer noted poor conditions the Ukrainians are being held in.
The official noted that while seeking access to similar institutions in Crimea, he was granted such permission by the Ukrainian authorities, and then he sought "concurrence" by the Russian authorities as well. Having responded positively to Melzer's request, Russian authorities at the same time demanded that the visit be processed as such to the national territory of the Russian Federation.
Therefore, Nils Melzer concluded that he was not able to visit Crimea during his mission.