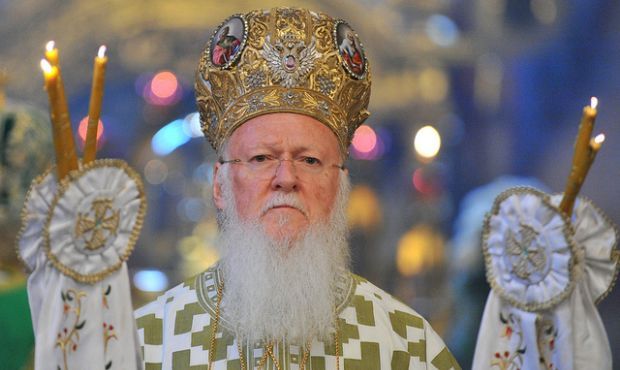 Patriarch Bartholomew / peoples.ru
A decision was reportedly made by the presidential administration in Russia to intensify preparations for further destructive actions at the stage of the very founding of the Ukrainian independent Orthodox Church, according to a chief of Information Resistance OSINT community, MP Dmytro Tymchuk.
The moves come amid reports on real prospects for Ukraine to be granted a permission [a "tomos"] from the Ecumenical Patriarch of Constantinople, Bartholomew, Censor.net reports.
"Using the capabilities of the Russian special services (FSB security service and SVR intelligence agency) as well as the fifth column in Ukraine, they plan to give boost to centrifugal forces, as well as generate and heat up internal conflict situations along the way, including in civil society," Tymchuk wrote on Facebook.
Read alsoPoroshenko hopes for tomos on autocephaly to local Orthodox church in Ukraine by end of July
At the same time, provoked conflicts between parishioners (supporters and opponents of the independent church in Ukraine) are also expected to be exploited in full to destabilize the socio-political situation in Ukraine in autumn and winter this year.
In turn, pro-Russian forces in Ukraine will use the row to create a corresponding negative background of "religious confrontation" in Ukraine, according to the MP.
In addition, according to Tymchuk, at this stage, the SVR will pursue with its efforts aimed at undermining the authority and influence on the international Christian Orthodox community of Ecumenical Patriarch Bartholomew with a further strategic line of forming around the Russian Orthodox Church of a new (alternative) center of influence in the Christian Orthodox world.