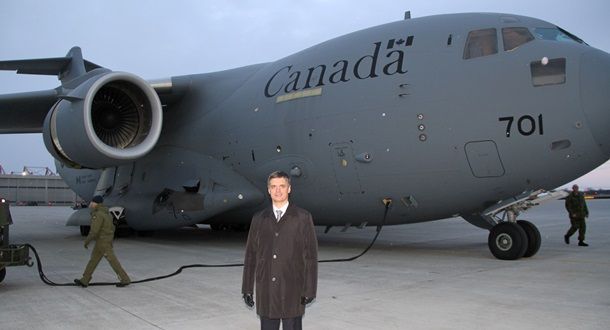 Photo from facebook.com/UkraineMFA
"Yesterday, the Minister of National Defense of CanadaRobert Nicholson announced the decision of the Canadian government to provide military assistance to Ukraine worth CAD 11 million," the report reads.
It is expected that the Canadian aircraft will arrive at Kyiv's Boryspil International Airport on Friday, November 28. The cargo will be escorted by Ukrainian Ambassador to Canada Vadym Prystayko.
"Ottawa will supply the Ukrainian Armed Forces of non-lethal military equipment in response to a request from Ukrainian President Petro Poroshenko," Canadian Defense Minister Robert Nicholson said.
In particular, the military aid includes tactical communication systems, bomb disposal equipment, medical kits and night-vision binoculars.
In addition, the Ukrainian army will receive winter clothing for 30,000 troops.