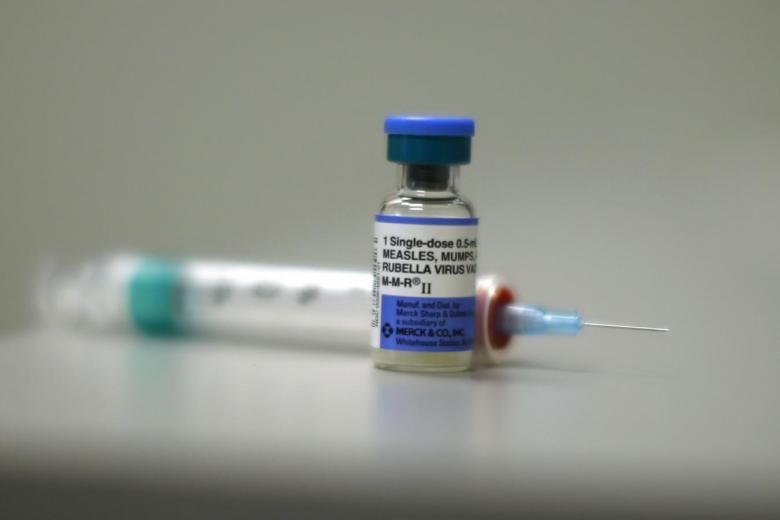 REUTERS
On June 12-19, 1,401 measles cases have been recorded in Ukraine, of which 560 were adults and 841 children, as reported by the Public Health Center at the Ministry of Health of Ukraine, referring to the operational data.
It is also noted that since year-start, 21,894 people have been infected across the country, including 8,857 adults and 13,037 children.
According to the report, the greatest number of measles contracrtions was reported in Lviv (3,428 people: 1,042 adults and 2,386 children), Zakarpattia (2,633 people: 475 adults and 2,158 children), Ivano-Frankivsk (2,422 people: 698 adults and 1,724 children), Odesa (1,880 people: 924 adults and 956 children), Kyiv (1,560 people: 965 adults and 595 children) and Chernivtsi (1,202 people: 398 adults and 804 children) regions.
Read alsoMeasles outbreak kills 11 in Ukraine this year - media
During the said period, eleven people died from measles complications: seven children and four adults.
The Ministry reminded they would soon start vaccination of adults from higher-risk groups.
"Currently, the procedure for the immunization of adults is being approved, and groups that will be vaccinated free of charge are being determined, of which the Ministry of Health will inform separately," the press service noted.
The Ministry of Health says that the measles vaccine is available in all regions of Ukraine.