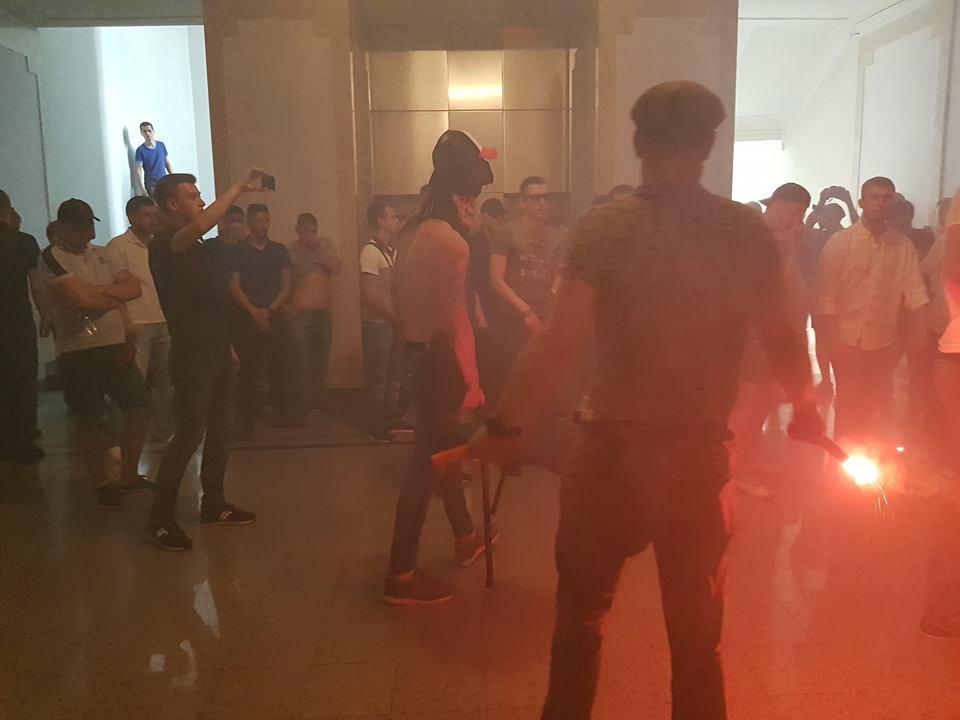 Pavel Velitskiy
Clashes erupted ahead of the session of the city council in Kharkiv overnight June 20 between municipal security and activists as a group of men sporting balaklavas sprayed tear gas and lit smoke flares, according to a posting on Facebook by Deputy of the Kharkiv regional council Dmytro Bulakh, an UNIAN correspondent reports.
In particular, Kharkiv Ultras, representatives of National Squads and the Anticorruption Unit of ATO Veterans NGO, stormed into the City Council and lit smoke flares on first and second floors. There were also clashes between activists and municipal guards.
Read alsoClashes erupt outside parliament amid rally of miners, veterans of war in Afghanistan
According to Deputy of the City Council, Ihor Cherniak, the activists protested against the construction of a 16-storey residential building by the Metalist stadium, which could hamper hosting of international football games.
In addition, the activists put Kharkiv deputy mayor Hennady Rudenko in a garbage dumpster located in the Council's inner courtyard.
Despite clashes, the session of the City Council was launched, where Kharkiv Mayor Hennady Kernes supported the demands of protesters. The deputies voted to suspend the construction of the notorious building.