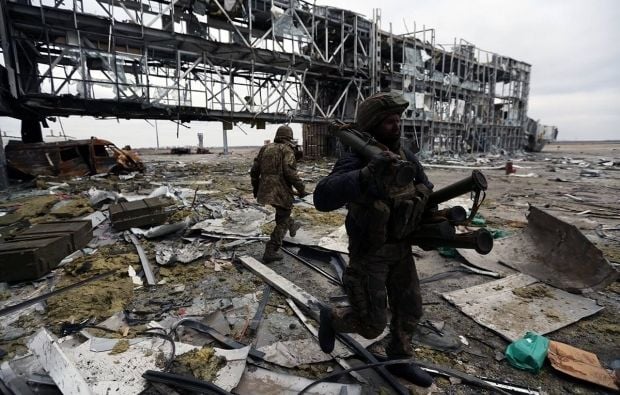 Photo from facebook.com/sergei.loiko
"This is the latest information at Donetsk airport: On Sunday, as of 2325, [there were lots of] calls, meetings, decisions. All responsible from Pisky and Tonenke are in touch, including the president, [defense] minister and the National General Staff in Kyiv," he wrote.
Biriukov also reported later that the night from Sunday to Monday had been difficult, but Ukrainian army forces were still in control of the situation.
"The Ukrainian army continues to prepare for combat missions in the winter period. Now they continue to work on the development of the infrastructure of field camps and places of deployment, as well as servicing weapons and military equipment."