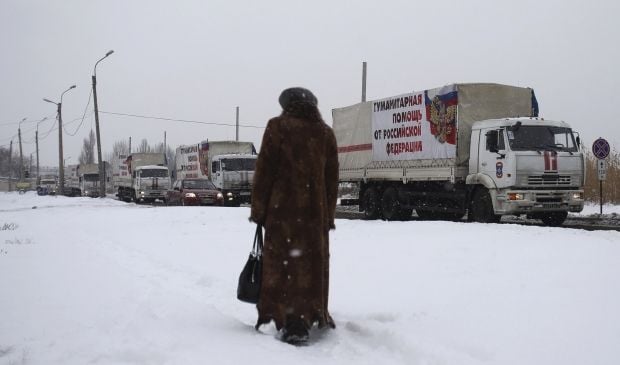 REUTERS
"On November 30, as of 0942, a group of observers witnessed the arrival of a Russian convoy at a border crossing point Donetsk. The convoy consisted of 21 trucks, 18 fuel tankers and four escort vehicles," the report reads.
The OSCE in its report did not comment on the purpose of sending 18 fuel tankers to Donbas in what is claimed by Russian to be a humanitarian aid convoy, and did not provide information about the contents of the trucks.
It said that Ukrainian officials had been present at the checkpoint and were briefly allowed to inspect the cargo.
According to the OSCE representatives, as of 2116, on Sunday, the last truck of the Russian humanitarian column had returned to the territory of the Russian Federation. The OSCE said Ukrainian officials were not able to inspect the returning trucks, but had photographed it from a distance.