NATO 'not able' itself to provide military support for Ukraine
There is no need or possibility for NATO as a group to take a decision to provide direct military support to Ukraine, NATO Secretary General Jens Stoltenberg said on Monday.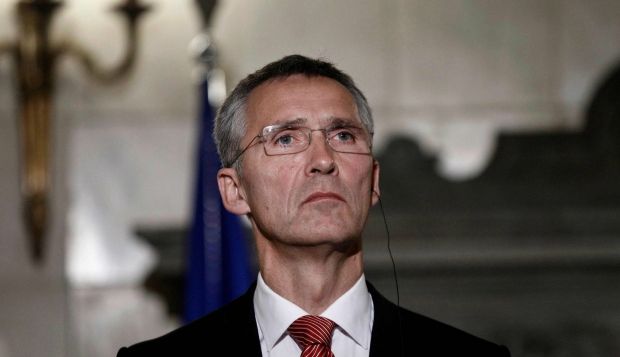 REUTERS
"NATO has consistently expressed clear support for Ukraine since the beginning of the crisis," Stoltenberg said during a press conference on the eve of a NATO foreign ministers meeting in Brussels on December 2, according to the Brussels correspondent of Europeiska Pravda.  
Stoltenberg noted that the alliance is not capable of independently providing Kyiv with military support. At the same time, he said he does not see the need for strategic decisions to be made on the provision of assistance to Ukraine by NATO member countries.
"NATO does not have military equipment at its disposal and therefore cannot provide it to Ukraine. At the same time, many NATO member states do provide such equipment. But this decision is the responsibility of each member state," he said.
"On Tuesday, we will launch four NATO Trust Funds for Ukraine," Stoltenberg said. 
According to him, the alliance should try to change Russia's stance by further isolating Moscow.
"Russia has a choice - either it continues to violate international law while becoming ever more isolated, or it reasserts implementation of international agreements and its commitments, restoring cooperation with the world," Stoltenberg said.
If you see a spelling error on our site, select it and press Ctrl+Enter