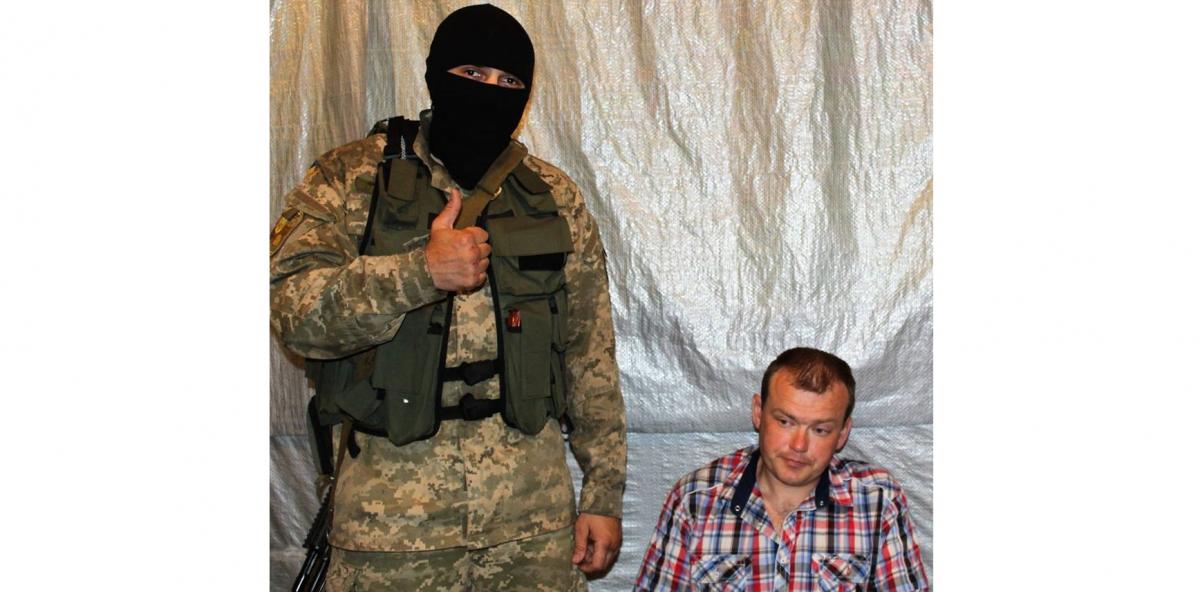 facebook.com/93OMBR
A recon group of the 93rd Separate Mechanized Brigade and Mospino tactical group have captured an ex-Army officer Oleksiy Bidusenko, who on June 16, 2017, joined the militant ranks.
Bidusenko was handed over to law enforcers, the Brigade's press service wrote on Facebook.
Once the investigation has been completed, the man will appear before the court, the report said.
Read alsoUkrainian defectors in occupied Crimea sidelined, relocated – media
"Senior Lieutenant Bidusenko from the very beginning left the impression of a cowardly, insecure person, and because of this he was entrusted  dealing with awarding routine – something that does not require access to classified information. The very fact of his escape was no surprise. We considered it more interesting to track down what happens next once someone turns to the enemy and offers their services as an officer of our brigade's command. Bidusenko's level of competence was a disappointment to the leadership of the occupation forces. First they tried to use him, but then they threw him away like a rag in the trash," the statement says.
"But one must always be held responsible for treason – before God, before the Law, before people. That's how it's going to be this time, too," Brigade Commander Colonel Vladyslav Klochkov said.
As UNIAN reported earlier, a former militant who was hiding out in a church for 4 years, was detained in Donetsk region.