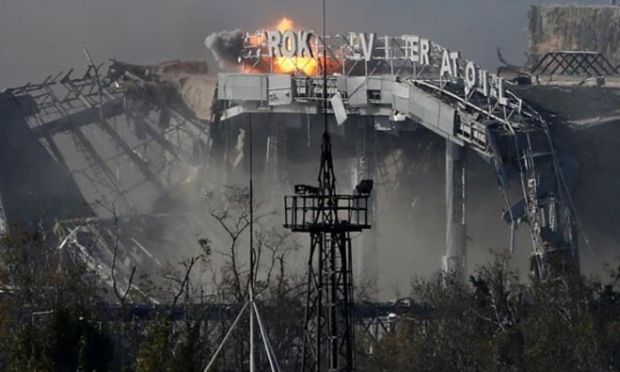 REUTERS
The Web sites said the terminal had not blown up, as previously reported, but had been shelled heavily by Grad rockets and artillery. However, after the shelling, the terminal was virtually destroyed. As a result, last night the Ukrainian military were forced to retreat.
As reported by soldiers from the 95th Brigade, Ukrainian forces had by morning reoccupied their former positions, maintaining the defense of Donetsk airport.
At the same time, the press center of the government's Anti-Terrorist Operation did not provide any information about the nature of damage of the old terminal, and reported only continuing fighting at the wrecked facility.