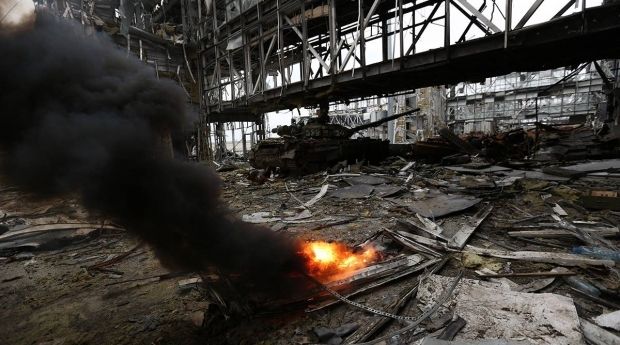 Photo from facebook.com/sergei.loiko
"In order to resolve the crisis situation at Donetsk international airport, measures are being taken by the [liaison group] for ceasefire monitoring and coordination. This morning, the Ukrainian and Russian leaders of the group headed to that area," the posting reads.
Ukraine is represented by Lieutenant-General Vladimir Askarov, and Russia by Lieutenant-General Alexander Lentsov.
The purpose of the trip is to end the attacks on the strategic facility and reduce degree of tension on both sides, the press service said.
According to the liaison group, as of 1300 there had been 11 incidents of shelling at Donetsk airport today.