Russia plotting provocations: pro-Moscow churches, clerics in Ukraine could be "attacked" – NGO
That's if Constantinople greenlights autocephaly to the Ukrainian Orthodox Church, thus depriving Russia of control over a significant share of parishes in Ukraine.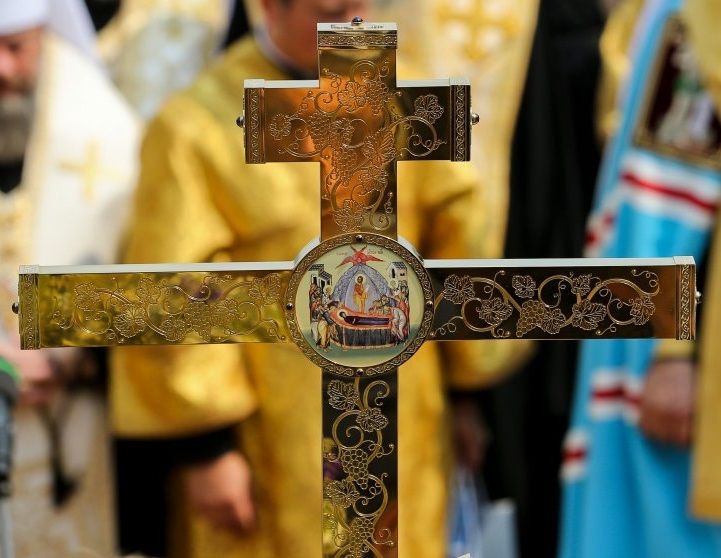 Photo from UNIAN
If Constantinople approves the emergence of the Ukrainian local Orthodox Church independent of Moscow, scenarios are already being worked out in Russia to create the so-called "self-defense units" tasked with guarding Moscow Patriarchate's churches and monasteries across Ukraine, as well as to set up groups of provocateurs who will pretend to be acting guided by their "radically patriotic feelings" when attacking raiding sites and assaulting clerics of the pro-Moscow branch of the Ukrainian Orthodox Church which will lose its right to be called "Ukrainian" once the tomos on autocephaly is granted by the Ecumenical Patriarch of Constantinople, Bartholomew, according to an information security organization.
Moreover, in their strategic attempts to hinder the very process of Ukraine's church achieving independence, Moscow could use a wide range of tools – from intimidation to physical influence on representatives of local Orthodox churches who are ready to support the initiative, according to the Information Resistance NGO.
For example, Patriarch of all Georgia Ilia II who takes a balanced position and does not oppose the provision of autocephaly to the Ukrainian Orthodox Church, is apparently being threatened as rumors are being spread among the higher clergy of the Russian Orthodox Church that, in case he does not change his stance, "his health condition may deteriorate sharply."
Read alsoAutocephaly: Goal, path, collision of interests – expert
At the same time, head of the Serbian Orthodox Church, Patriarch Irenaeus, who on May 23, 2018, received the "International Foundation for the Unity of Orthodox Nations" prize, was also granted $250,000 under the guise of "charity aid." Also, Moscow vowed to provide assistance to the Serbian Patriarchate in the restoration of a number of religious sites.
In exchange for these preferences, Irenaeus, as previously reported by Information Resistance, spoke in Moscow with sharp criticism of Patriarch Bartholomew in the view of his intentions to provide autocephaly for the Ukrainian Orthodox Church. At the same time, Irenaeus's speech, as the head of one of the local churches, is being exploited by Moscow to exert propagandist pressure on other local churches.
If you see a spelling error on our site, select it and press Ctrl+Enter