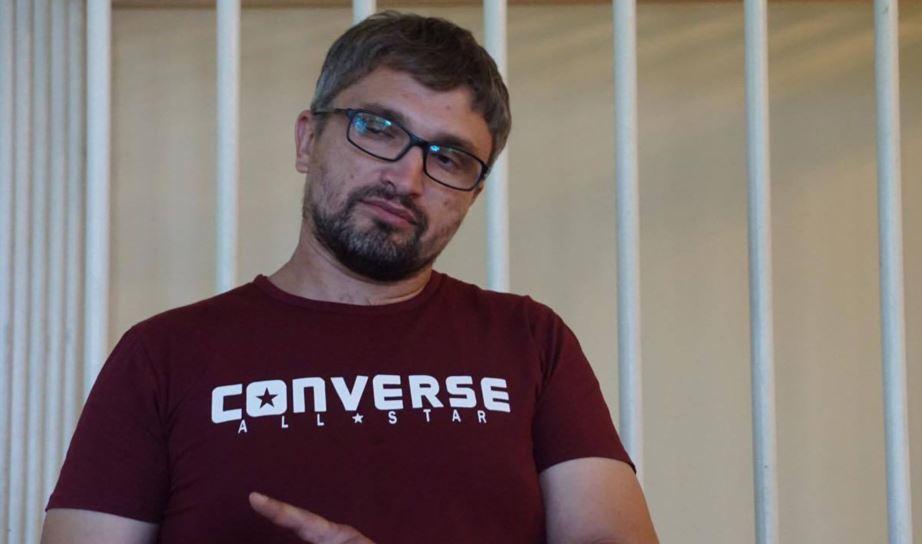 Memedeminov was detained in March / Photo from Anton Naumlyuk
Crimean Tatar journalist and activist Nariman Memedeminov, who was arrested in Russian-occupied Crimea on suspicion of terrorism in March, has been sent for mental health assessment.
Memedeminov will spend at least 20 days in hospital, the Crimean Solidarity community reported on Facebook with reference to his lawyer Emil Kurbedinov.
The lawyer says he regards this use of punitive psychiatry as a "gross violation of his client's rights and pressure on his principled position."
Read alsoOne more political prisoner from Ukraine in Russia joins hunger strike
There have been no public comments from Russian law enforcement agencies on this matter.
On May 15, Simferopol's Russian-controlled Kyivsky district court extended the arrest of Nariman Memedeminov for four months. He is to remain in jail until August 15.
In March, Russian law enforcement officers and police raided Memedeminov's house in Bakhchisaray district in Russian-annexed Crimea reportedly for a video posted on his YouTube channel. After this, the court ruled to arrest the activist.
The Ukrainian Prosecutor's Office for the Autonomous Republic of Crimea, in turn, opened criminal proceedings on March 23 on the fact of Memedeminov's arrest in Crimea under Article 146 and Article 162 of the Criminal Code ("unlawful deprivation of freedom or abduction of a person" and "violation of inviolability of home"). The Ministry of Foreign Affairs of Ukraine condemns the detention of the activist and demands that the de-facto authorities of Russian-annexed Crimea free Memedeminov.