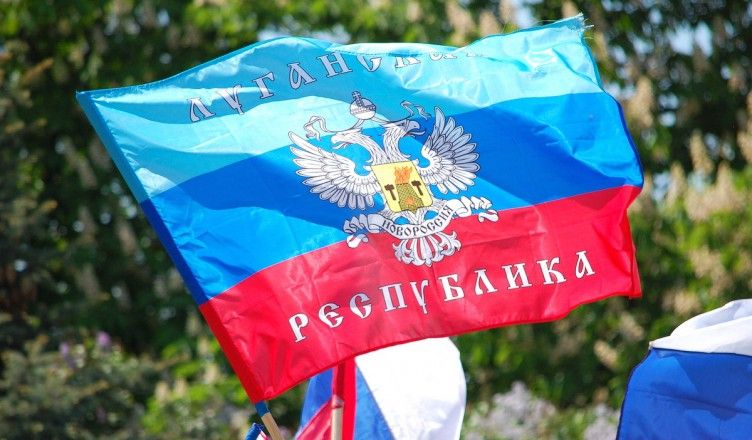 The "LPR" flag / Photo from "LPR" website
Members of the "Luhansk People's Republic" ("LPR") terrorist organization in Russian-occupied Donbas, eastern Ukraine, have imprisoned a Ukrainian citizen in the town of Holubivka (formerly Kirovsk), Luhansk region, allegedly for "flag desecration."
The man was arrested for five months and 27 days, the Ukrainian news outlet Novosti Donbasa reported, citing the so-called "LPR" "prosecutors' office."
Read alsoSBU detains "LPR deputy" in Donbas
The decision was passed by a "local" court in the occupied area.
The report said that on October 8, 2017, the accused, being under the influence of alcohol, together with minors, "had intentionally damaged the flagpole and torn down a flag from Kirovsky town court's building, after which they had used it at their own discretion."
The man "fully recognized the guilt and repented of what he had done," the "LPR" said.