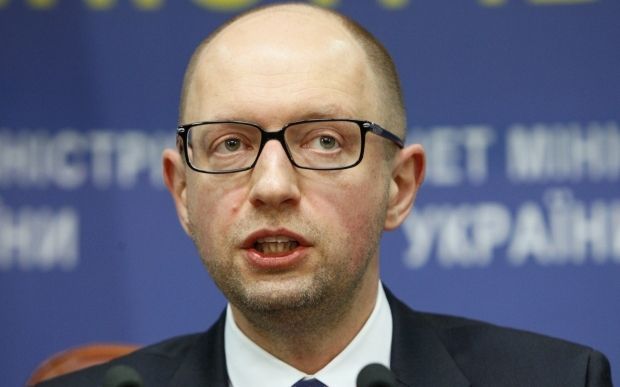 REUTERS
He said he had ordered the newly appointed energy minister to hold a news conference on the incident soon, according to news agency Reuters.
He gave no other information about the nature or severity of the accident. However, it appears from initial reports that Yatseniuk was referring to a drop in power output in the country in connection to a minor accident at the plant.
The Zaporizhia nuclear power plant, in the south-east of Ukraine, is the country's largest nuclear power station, and the fifth largest in the world. It has six operating Soviet-era VVER-1000 nuclear reators. Ukraine relies heavily on nuclear power plants to generate power – about 46% of the country's electricity is produced at Ukraine's five nuclear power plants.
Ukraine suffered the world's worst nuclear catastrophe on April 26, 1986, when an accident at the Chornobyl nuclear power plant caused a huge reactor explosion and sent a cloud of radioactive dust into the atmosphere, some of which fell on countries as far away as the UK and Ireland.

See update to this story ''No threat' from nuclear accident, says energy minister' at unian.info