Kerry: Sanctions taking time, but are hitting Russia's economy
Western sanctions have not stopped Russia's support for anti-government insurgents in Ukraine but have damaged the Russian economy, U.S. Secretary of State John Kerry said on Tuesday at a press briefing after NATO Foreign Ministers meeting, Russian information agency TASS has reported.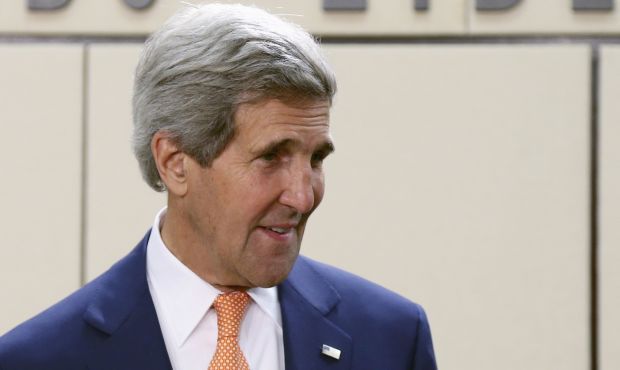 REUTERS
He also stressed that the sanctions usually "require a long time" to make an impact, recalling the cases of imposing "sanctions against the apartheid regime in South Africa" and the sanctions against Iran's nuclear program. "
"Obviously, the [Russian] economy is suffering from the effects of sanctions," Kerry said, pointing to the weakening of the Russian ruble and Russian economic downturn projected for 2015.
He also said that Russia could avoid further sanctions by agreeing to stop supporting the insurgents, according to Reuters.
"After the signing on September 5 of the Minsk Protocol regarding the ceasefire, Russia has provided pro-Russian forces in Ukraine with several hundred pieces of military equipment, including tanks, armored personnel carriers, and heavy artillery" he said.
Kerry also stated that "Russian military are operating in the east of Ukraine" and "provide command and staff support" for militia of the self-proclaimed Donetsk and Lugansk Peoples' Republics.
"We will consider Ukraine's requests regarding assistance in the area of security," he said.
"We have clearly stated that there is no military solution to the crisis. We're focused on providing aid, carrying out supplies, [and] searching for a diplomatic solution with safeguarding Ukrainian sovereignty and territorial integrity."
At the same time, Kerry said that other measures, including the possibility of additional sanctions against Russia, "are not off the negotiating table yet."
If you see a spelling error on our site, select it and press Ctrl+Enter