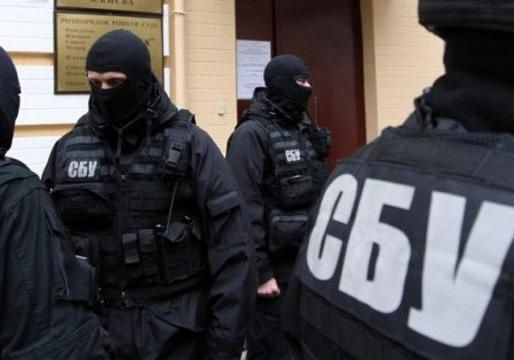 actual.today
Deputy Head of the SBU Security Service of Ukraine, Oleh Frolov, says that over the 5 months of 2018, the agency revealed 181 Internet resources used by Russian special services to destabilize the situation in Ukraine.
"Over the 5 months of 2018, the Security Service of Ukraine revealed and documented the use by Russian intelligence of 181 internet resources with the aim of destabilizing the social and political situation in Ukraine," Frolov said, speaking at a Wednesday hearing of the Verkhovna Rada Committee on National Security and Defense, an UNIAN correspondent reports
Asked whether the SBU had properly gathered evidence that most of the information attacks came from Russia, he noted that previously most IP addresses in question had been located in the Russian Federation.
Read alsoRada's National Security Committee greenlights website blocking bill
"Now, the situation has changed a little. We are seeing IP-addresses located in the EU," the official said.
Frolov added that this year, more than 50 cyberattacks of varying degrees of intensity have been repelled, while the consequences of some of them could be "much worse than Petya.A."
The SBU representative also noted that in 2017, a total of 43 criminal proceedings was launched and 36 convictions were handed down in cybercrime-related cases. This year, 24 such criminal proceedings have already been registered and 15 persons have been declared suspects.
As UNIAN reported earlier, the Ukrainian Parliament's Committee on National Security recommends that the deputies pass in the first reading the notorious Bill No. 6688 on amending certain legislative acts on countering national security threats in the information sphere, widely criticized by journalists and Ukrainian netizens in general.
Read alsoSBU blocks spread of mobile device malware
The corresponding decision was made at a Committee hearing on Wednesday, July 4.
Bill No. 6688 was put on the agenda of the parliament session in July 2017, but then the deputies failed to collect enough votes. On June 21, 2018, Bill No. 6688 was successfully included in the agenda of the Verkhovna Rada for consideration at the current session.
Discussing Bill No. 6688 on June 25, representatives of Ukraine's internet community said that the adoption of such a law would entail a number of negative consequences that would significantly affect the level of online freedoms and would also form the basis for monopolizing the market for providing access to the World Wide Web.