Main militant groups 'controlled by Russian military personnel'
As of today, the main military units of the self-proclaimed Donetsk and Luhansk Peoples' Republics are controlled by military personnel from Russia, advisor to the Minister of Internal Affairs of Ukraine Zorian Shkiryak has said on Ukrainian television's Channel 5.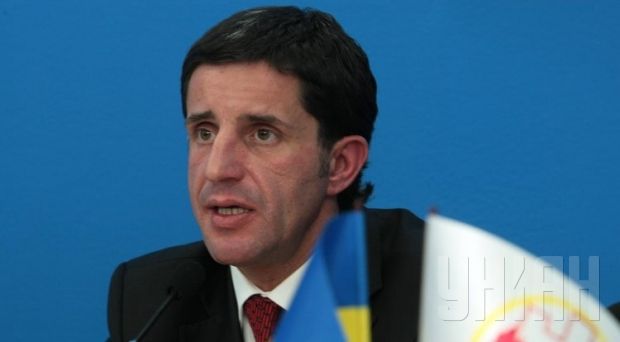 UNIAN
"Currently there are about 6,000-10,000 Russian regular troops on the territory of Ukraine, and a significant number of so-called mercenaries that serve in Russian Armed Forces based on contracts, performing the instructions from the Kremlin to be mercenaries in terrorist groups of the DPR and LPR," he said.
"Today, their main divisions are directly controlled by the military personnel of the Russian Federation."
Shkiryak said Moscow was not yet interested in ending the conflict.
"They presented the picture of a so-called ceasefire, carried out their tasks, and then gave the command to start shooting again," he added.
If you see a spelling error on our site, select it and press Ctrl+Enter