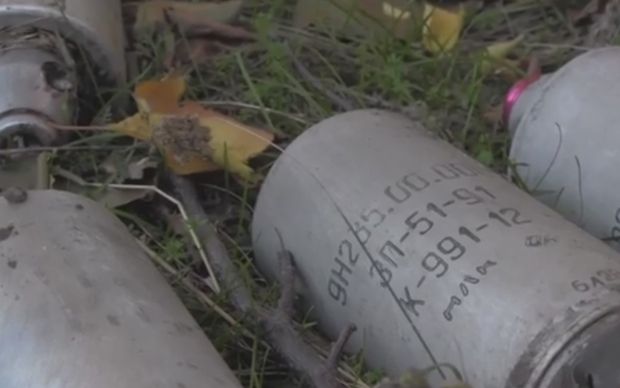 Photo from Human Rights Watch
"We've had conversations with representatives of Human Rights Watch organization, and we have very carefully reviewed their records ... It is very difficult to say where the bombs came from, and who used them ... We can only talk about what we see with our own eyes. We don't share the point of view of the representatives of the Human Rights Watch organization," Bociurkiw told journalists.
As UNIAN reported earlier, Human Rights Watch, an international organization for the protection of human rights, said that the cluster bombs could have been used both by Ukrainian forces and Russian-backed insurgents in the Donbas.
Ukraine has denied that cluster bombs have been used by the Ukrainian armed forces in the Donbas.
According to the National Security Council of Ukraine, the last time Ukraine took cluster bombs into its arsenals was in 1991, but the fragments of the bombs that were found in the conflict zone were marked with a release date of June 16, 2003.