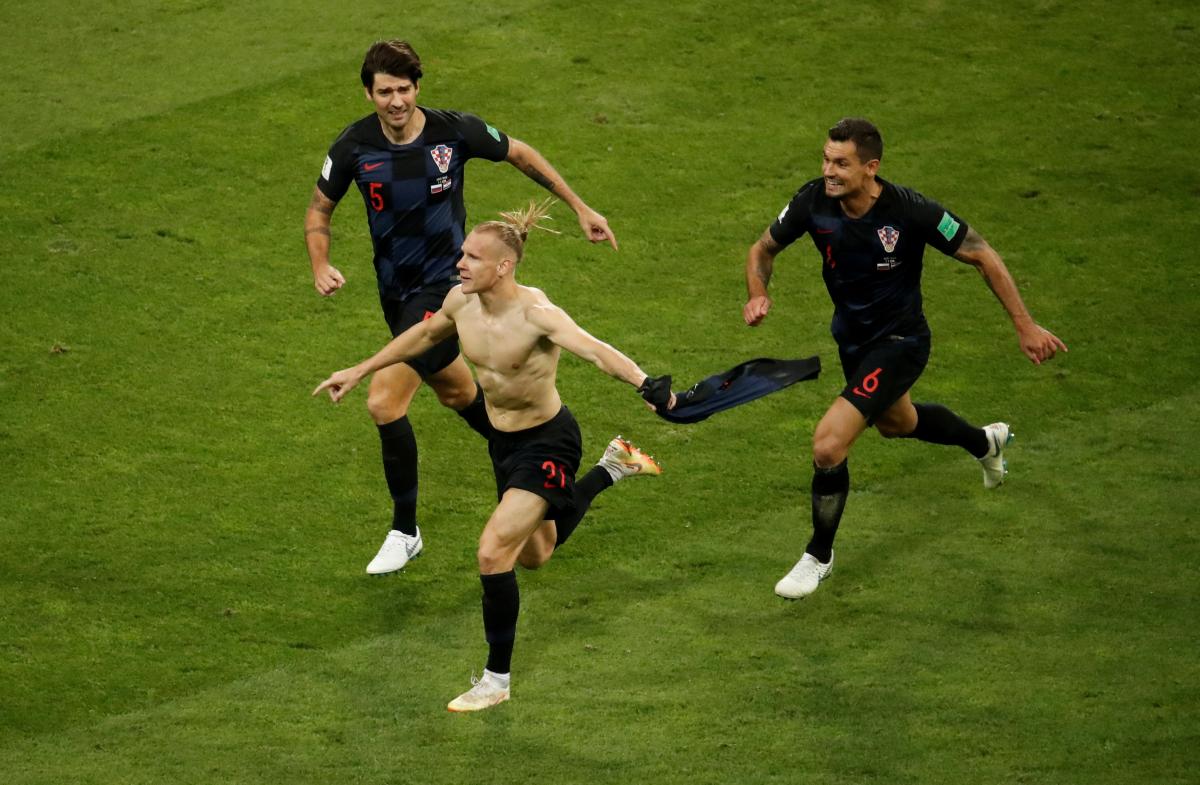 REUTERS
Croatian defender Domagoj Vida and ex-national team member Ognjen Vukojevic, both former players of Dynamo Kyiv, recorded a video address to Ukrainian fans after Croatia defeated Russia in a dramatic penalty shoot-out that crowned the historic quarterfinal at a Sochi stadium.
"Glory to Ukraine!" Vida exclaimed.
"This victory is for Dynamo and Ukraine," added Vukojevic.
Domagoj Vida scored twice, effectively contributing to his team's spectacular achievement.
Meanwhile, the video has caused outrage in Russia, with TV networks showing the pictures and clearly furious, according to The Sun.
FIFA have launched an investigation after being alerted to the footage. In a statement to SunSport, the world governing body said: "FIFA is processing the different reports of the said match as well as potential evidence concerning the matter referred to.
"Please understand, until we have evaluated all information available, we cannot comment further."
Vida was part of one of Ukraine's top clubs, Dynamo Kyiv, from 2013 to 2017. Vukojevic, another Dynamo ex-player, was in 2017 appointed the club's scout for the Balkans, Eastern and Central Europe.
As reported, on July 7, Croatia defeated Russia in the World Cup 2018 quarterfinals in a penalty series.
Update: 
The Associated Press's James Ellingworth later on Sunday tweeted a screenshot of a FIFA statement on the issue, noting that only a warning had been issued to Domagoj Vida.