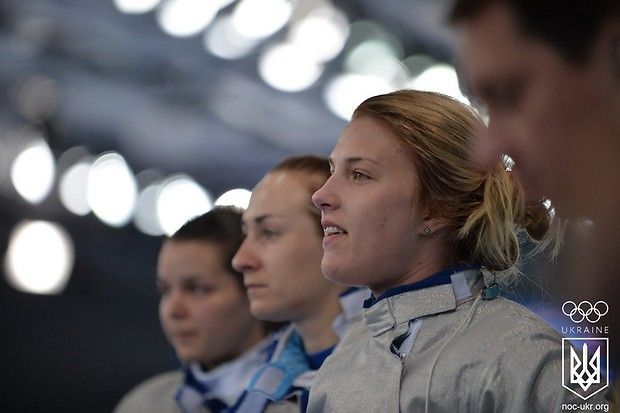 noc-ukr.org
Ukrainian women's saber fencing national team presented by Olha Kharlan, Alina Komashchuk, Olena Voronina and Yulia Bakastova have found themselves in a unpleasant situation after arriving at a training camp in Japan.
During the flight, the team made a transfer in Paris, where all their belongings were lost, including fencing gear. For a week, Ukrainians have been trained sporting another people's uniform, starting from sneakers to fencing suits.
At the training camp in Japan, the Ukrainian saber-fencers are preparing for the World Cup, which will be held in Wuxi, China, on July 19.
Read alsoCroatian player addresses Ukrainians after knocking Russia out of World Cup (video)
There have been no updates from Lost and Found services yet.
Participants in the tournament are required to compete wearing uniform with their surname and national flag on it, while fencing equipment must before the start of the tournament be checked for compliance with standards of the International Fencing Federation (FIE).
Leader of the national team, Olha Kharlan, is the standing world champion.
The 2018 Fencing World Championships will be held in Wuxi, China, on July 19-27.