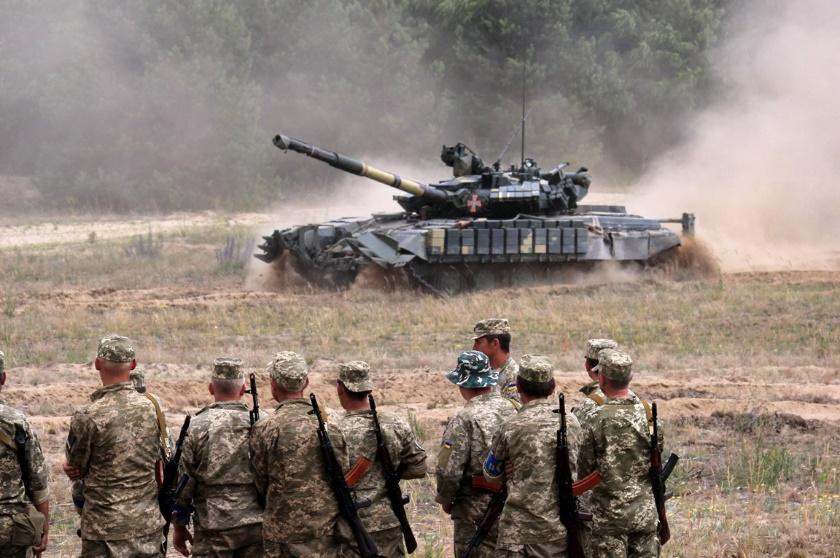 twitter.com/DefenceU
Commander of Ukraine's Joint Forces Operation (JFO) Serhiy Nayev says the Ukrainian army has undergone tremendous changes over the past four years, after the obsolete Soviet-era military standards were removed.
"Both soldiers and commanders have changed. I've changed, too. Before the war, there was a 'sovok' [a term derived from the word "Soviet," describing a typical mindset and predisposition of citizens toward their government/military jobs] in the army. Our Armed Forces that we had in 2013-2014 had been built according to the old 'sovok' methodology. The Amy functioned under the Soviet Union statutes, although formally it was considered Ukrainian. Over these four years, the 'sovok' was largely 'squeezed' out of the army," Nayev told the Ukrainian online newspaper Vysoky Zamok.
According to the Commander, he is now more confident in his soldiers. "In 2014-2015, there were personnel issues. Although many mobilized soldiers were very motivated and patriotic, there were also those who were afraid of war. Therefore, our forces were non-uniform. Units had real leaders and those who were lagging behind...," he said.
Read alsoJFO chief: Many chances Donbas war "may end quickly"
Nayev is sure that the war has taught him a lot. "At war, both the best and worst human qualities surface. If you understand that every day something irreparable could happen, you involuntarily become yourself, become real. Hypocrisy and servility, which reigned in the army of the Soviet era, are disappearing. Now commanders can learn a lot from their soldiers. But the main thing is that commanders don't hide from their soldiers' problems. It became clear that we're all soldiers after all. In fact, we're equal. It's just that I have a higher rank, hence greater responsibility," he added.
"Now the soldier will not silently tolerate such commanders. I have enough power to either fix or sack a fool. Every time I visit some brigade or strong point, I ask soldiers if they have any questions and requests, or whether they ware willing to tell me something," Nayev said, adding that the soldiers know his phone number and are able to call him up personally, if necessary.