Explosives from Grad and Hurricane rockets found in Kharkiv
Parts of the explosive warheads of Grad and Hurricane rockets have been found in the possession of an illegal scrap metal dealer in Kharkiv, the press service of the Chief Directorate of the Ministry of Revenue and Duties of Ukraine in Kharkiv region has reported.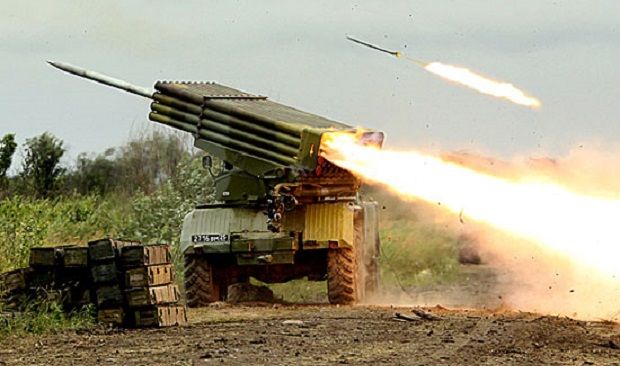 Photo from Russian Ministry of Defense
Tax police found explosive parts of rockets that had been illegally removed from the zone of the Anti-Terrorist Operation, the ministry's Serhiy Merezhko said.
He said the explosive parts of the rockets were found in a KAMAZ truck abandoned by criminals when fleeing from the police. In addition, the police also found the damaged car bodies being prepared for recycling in the scrap dealer's warehouse. One of the cars had registration number from Luhansk region and had bullet holes in its body.
"The [truck] cargo is being investigating now in terms of the danger it may pose to human life, [and] measures are being taken to identify the owners of the scrap collection center to bring them to justice," Merezhko said.
UNIAN also reported earlier that grenades had been found in two subway stations in Kharkiv.
If you see a spelling error on our site, select it and press Ctrl+Enter