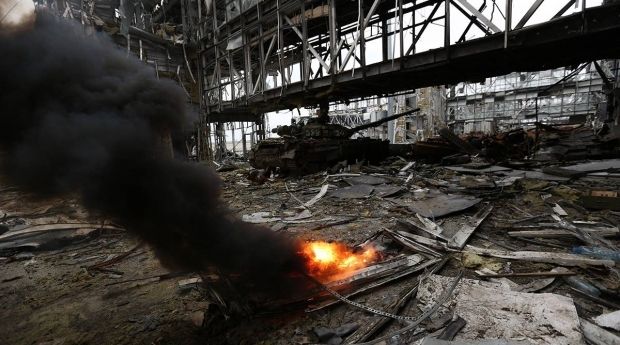 Photo from facebook.com/sergei.loiko
"The old and new terminals on the territory of Donetsk airport have been destroyed. But Ukrainian forces are maintaining a defense, successfully repelling the attacks of the enemy," Lysenko said.
"The insurgents continue shelling and attempt to attack, but in vain," said Lysenko, adding that "attacks are also carried out by special forces of the Russian armed forces and the Russian security service, the FSB.
He also said that the GRU main intelligence staff of the Russian armed forces and mercenaries from all over the Russian Federation were also involved in the attacks on Donetsk airport.