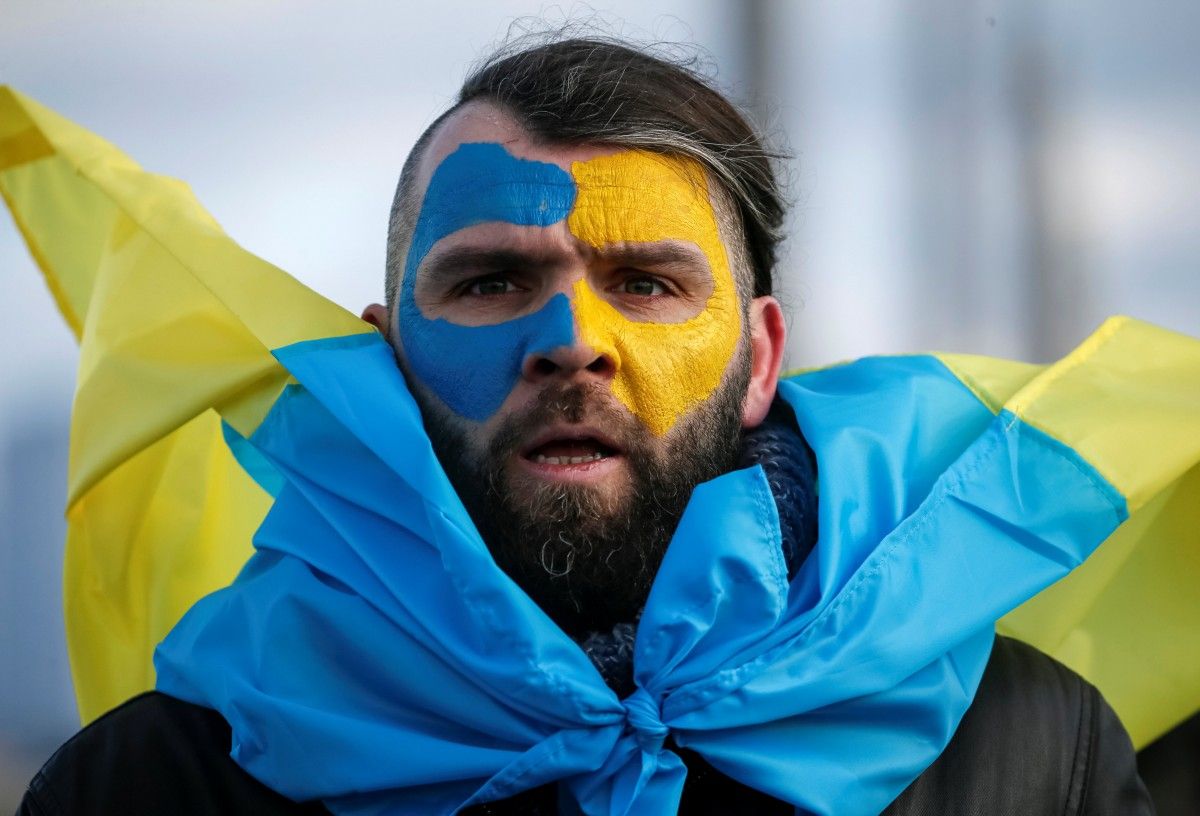 REUTERS
More than 60% of Ukrainian citizens consider the political situation in Ukraine as tense, as evidenced by the poll conducted by the Center for Social Monitoring, the Institute for Analysis and Forecasting, the Kyiv Press Club, and the Oleksandr Yaremenko Ukrainian Institute of Social Studies.
According to the results of the survey, presented at a press conference on Tuesday, 62% of respondents consider the political situation in Ukraine tense, and this opinion prevails among all age groups, an UNIAN correspondent reports.
Another 24% believe that the situation is critical and explosive.
In general, such assessment was provided by respondents in the age group of 60+ (31.1%), while the least support for such a definition remains in the age group of 18-29 (15.3%).
Only 1% of respondents think that the situation in the country is favorable and 10% say it is calm (most often this definition is supported by young people aged 18-29 (16.4%). 4% of respondents could not answer the question.
 According to Olha Balakireva, head of the board of the Ukrainian Institute of Social Studies, "the poll data in July show that the political temperature in the society is rising." She specified that "people in the central region (29% of respondents) and the southern region (27%) claim the critical situation, while in Kyiv, the situation is mostly called calm.
Read alsoUkrainians show stable support of European integration - poll
Balakireva also said that on average, mass rallies are not supported by 38% of respondents, while 37% support them but personally will not participate, and 21% of respondents said they support protests and are ready to take part. In addition, according to the survey, 36.7% of citizens are ready to sign various petitions and appeals to the authorities, and 33.1% are ready to participate in the voting in social networks. 15.3% expressed their readiness to participate in authorized protest actions; 17.3% - in peace strikes, blocking of roads and institutions, and only 11.4% of the respondents are ready to take part in actions of civil disobedience and "Maidans"; and 5.2% are ready to take up arms.
Commenting on poll results, Balakireva noted that they testify that "people have lost patience, as they say, because the two revolutions did not lead to a real change in the system of power, which continues to take advantage of the country's potential." At the same time, she added that those who expressed readiness to take up arms, could, in fact, can resort to such a step.
According to the survey, 32.3% of respondents are not ready to participate in protests.
The poll was conducted on July 7-11. The method of information gathering was a personal formalized interview. Some 1,250 respondents in 36 cities of Ukraine - regional centers and large cities with a population of more than 100,000 - were interviewed.