Sentsov asks not to spread false rumors about his force-feeding or death
The illegally imprisoned film director has called on the public to filter information.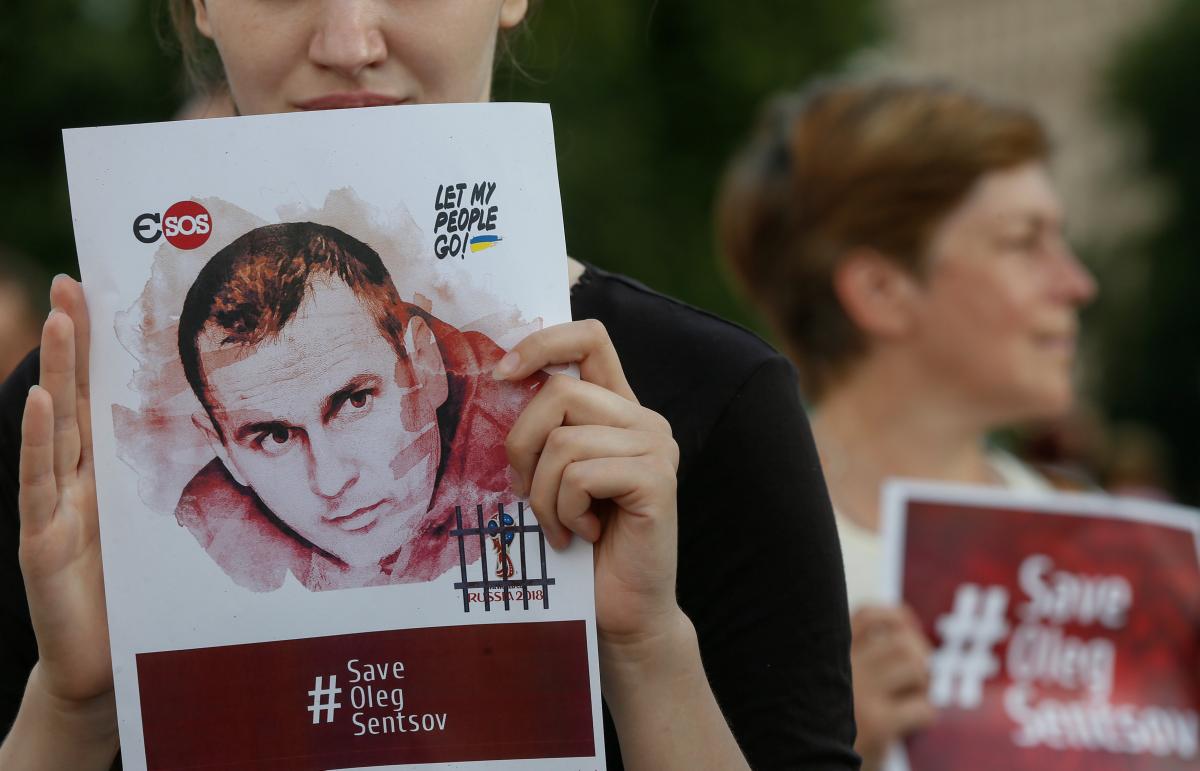 REUTERS
Ukrainian film director turned Kremlin political prisoner Oleh Sentsov has asked the public not to spread false rumors about his alleged force-feeding or death, according to his lawyer Dmitry Dinze.
"Oleh asked that people not spread rumors about force-feeding. He asks to reject such information and filter it. And regarding the rumors about his death, he laughed at the people who spread them. He considers them saboteurs," Dinze told Hromadske following his Thursday visit to Sentsov in Labytnangi colony where the two were allowed to have an eye-to-eye conversation.
"We talked through the glass. He conveyed words of support to political prisoners in Crimea. He is trying to follow Crimea cases via various sources," Dinze noted.
As reported, the hunger-striking Sentsov's condition deteriorated. According to the lawyer, the political prisoner is not going to stop the strike and intends to "go to the victorious end."
Read alsoKremlin refuses to comment on possibility of Sentsov's pardoning without personal petition
Ukraine appealed to the European Court of Human Rights over the state of health of Sentsov, who had been illegally convicted in the Russian Federation. Minister of Justice Pavlo Petrenko stated that the application had been filed under a special provision of the ECHR regulations regarding Russia's obligation to immediately provide information about Sentsov's health status and to allow access of doctors, and in fact to release him from illegal detention due to his hunger strike.
"According to our information, the court demanded from Russia an objective and independent assessment by doctors of Sentsov's health condition. Now they have submitted certain information, and the court is processing it," the minister added.
Oleh Sentsov's mother Lyudmila wrote to Russian President Vladimir Putin a petition asking him to grant pardon to her son. The Kremlin said her appeal would be considered.
If you see a spelling error on our site, select it and press Ctrl+Enter