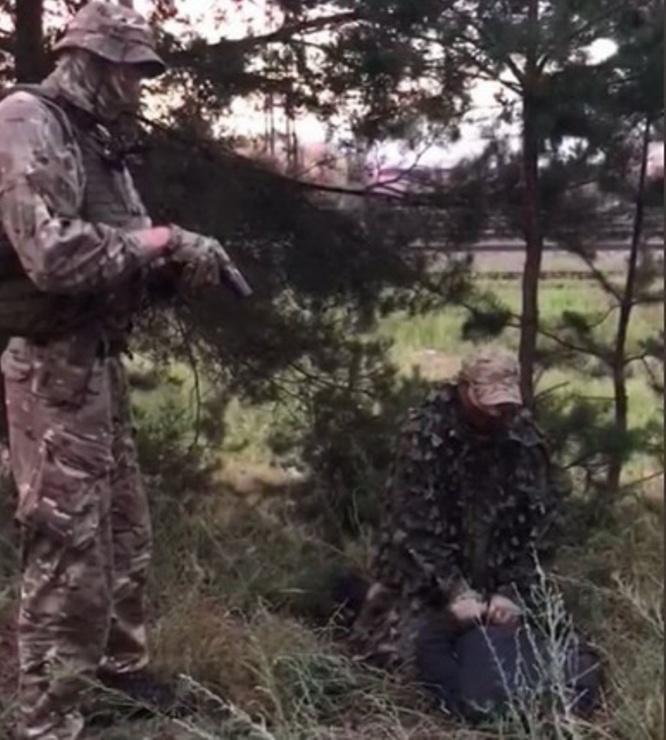 twitter.com/ServiceSsu
The Security Service of Ukraine successfully prevented a subversion act in Kharkiv region, detaining a saboteur from the occupied part of eastern Ukraine's Donetsk region.
Formerly a resident of Donetsk now living in Kharkiv region had been recruited by operatives of the so-called "ministry of state security of DPR" and tasked with committing a sabotage act of blowing up a cargo train set to deliver fuel and other necessities for Ukraine's Joint Forces in Donbas, the SBU press service reports.
Read alsoSBU reveals 181 online resources used by Russian intel to destabilize Ukraine
All of the saboteur's actions were coordinated by his curators and agreed via a mobile messenger app.
It was established that in 2002, the man was sentenced to a 14-year prison term for a premeditated murder in conspiracy.
According to the SBU, the perpetrator was arrested near Osnova railway station in Kharkiv as he was preparing a grenade launcher to fire at the targeted cargo train. The weapon and ammo have been seized.