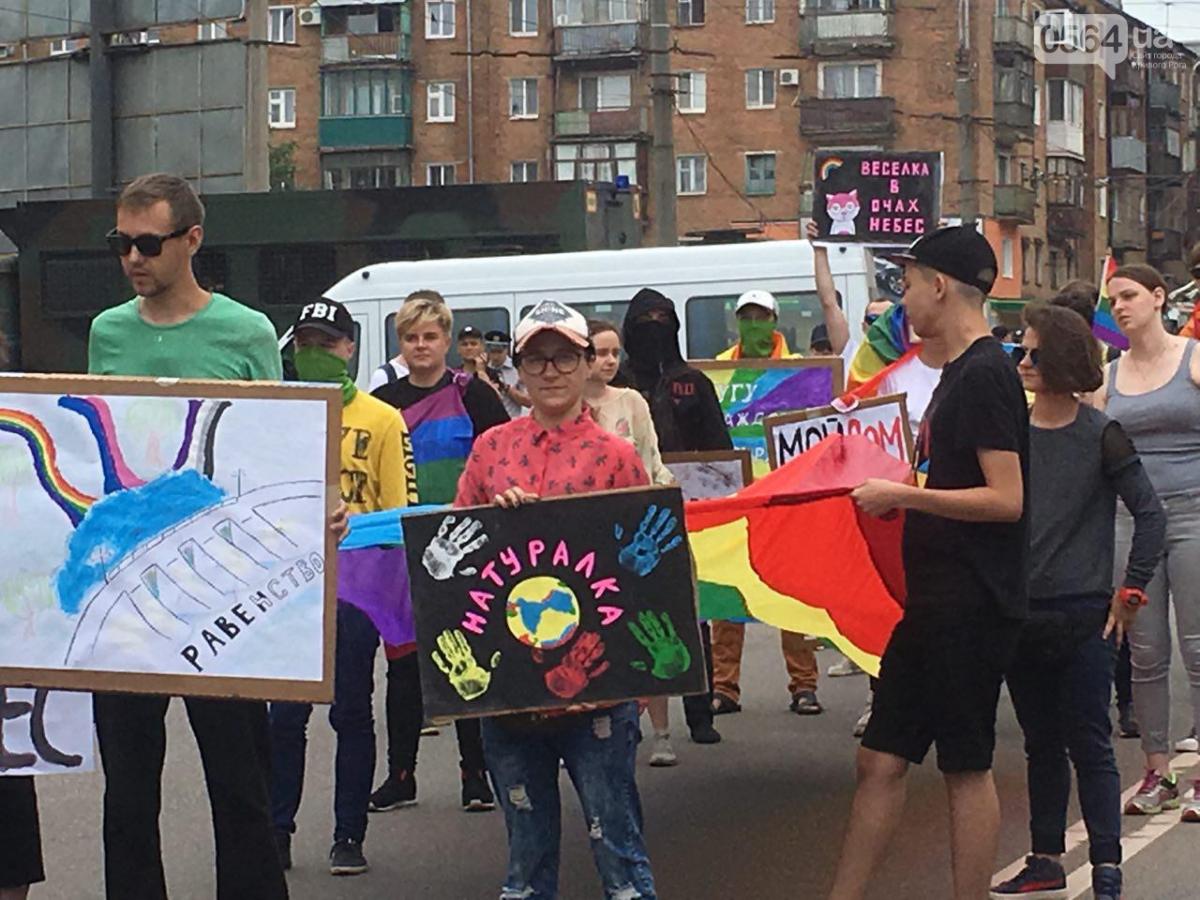 Several dozen people took part in the event / Photo from 0564.ua
Ukrainian activists marched for LGBT rights in a pride parade in Kryvy Rih on July 22.
Several dozen people took part in the event, local media outlets said.
Police tightened security; no incidents were reported.
Neither the organizers nor police disclosed the time and venue of the event in advance, RFE/RL's Ukrainian bureau said.
Earlier, the organizing committee said that the march was planned as a "purely rights protection event," and not only representatives of the LGBT community but also other social groups that feel discriminated were welcome. The march did not suggest elements of a travesty show, extravagant clothes or accessories.
The local authorities tried to the ban the march through the court, but failed.
Meanwhile, members of several public and religious organizations on July 21 began their action in Kryvy Rih under the slogan: "Prayer guard: for the family, for the holiness of our people, for protecting the child's spiritual world." Their event was organized in protest against the LGBT march. The prayer was to last until 17:00 local time on July 22.
On June 30, Kryvy Rih hosted the KryvbasPride festival when unknown people attacked one of the organizers, Borys Zolotchenko. The police opened a criminal case under Part 1 of Article 125 of the Criminal Code of Ukraine (intentional minor bodily injury).