Share of Ukrainian broadcasts in Donbas, Crimea in state language to reach 75%
The law allows broadcasting in any language.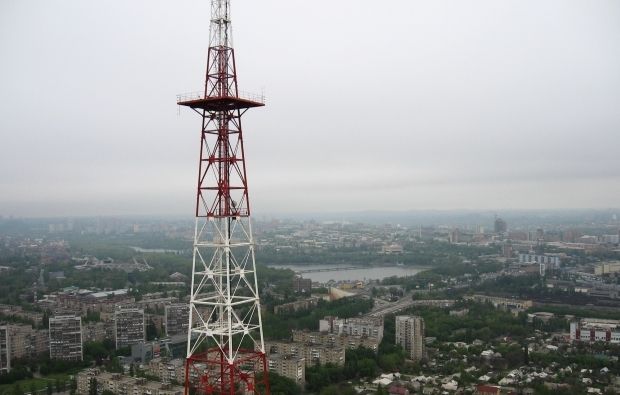 donjetsk.com
Starting in October, Ukrainian media outlets that broadcast in the territories of the annexed Crimea, Donetsk, and Luhansk regions, will raise to 75% the share of content in Ukrainian, according to Crimea.Realities.
"Nowadays, the law allows broadcasting in any language. The most important is that it should be Ukrainian broadcasts, a national product, European product, there is a quota on the European product," said Serhii Kostynskyi, member of the National Council of Television and Radio Broadcasting of Ukraine, according to UA.TV.
"Starting from October, 75% of broadcasts will be in Ukrainian," Kostynskyi said.
He stressed the fact that it is about broadcasting on "territories that Russia stole from Ukraine."
"And the Ukrainian language is not a problem, I'm telling you this as a Crimea native. If you get access to high-quality journalism, language does not matter," the official said.
Read alsoPoroshenko launches system of counteracting anti-Ukrainian broadcast in Donbas
The National Council of Television and Radio Broadcasting of Ukraine reported that Russia had seized 503 Ukrainian television and radio frequencies in Crimea and Sevastopol.
In 2014, the total losses of Ukraine, broadcasting companies and providers of software services amounted to at least $9.2 million, that's according to preliminary estimates. As of March 2018, the state budget underreceived approximately $730,000 from license fees.
Earlier, UATV opened a correspondent station in the area of the Joint Forces Operation in the city of Sievierodonetsk 20 kilometers from the demarcation line.
If you see a spelling error on our site, select it and press Ctrl+Enter