Ukrainian parliament to prepare bill declaring anti-terrorist operation in Donbas a war
An MP from the People's Front faction in parliament, Dnipro-1 battalion commander Yuriy Bereza, has said the Parliamentary Committee on national security and defense is preparing a resolution on declaring the events in the east of Ukraine to be a war.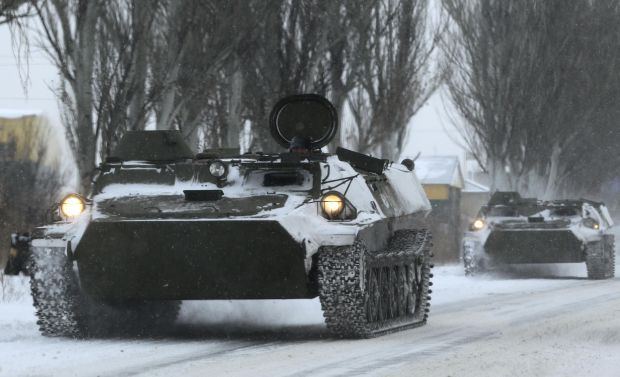 REUTERS
Bereza was speaking on Wednesday during a press conference entitled "Investigation into the tragedy in Ilovaisk and other high-profile events in the ATO zone. Plans and objectives of the committee on national security and defence," which was held at UNIAN's press center.
He said that there is no need for further proof that Ukrainian forces are now fighting against Russian troops in the east of Ukraine.
"I'm offended that we are still supposed to prove something that is already a fact. In reality, who here in this room [doesn't know Russian troops are fighting in Ukraine]... Apparently only people from Russian television and representatives of the Russian press don't know that Russian regular troops are actually fighting in eastern Ukraine," Bereza said.
If you see a spelling error on our site, select it and press Ctrl+Enter