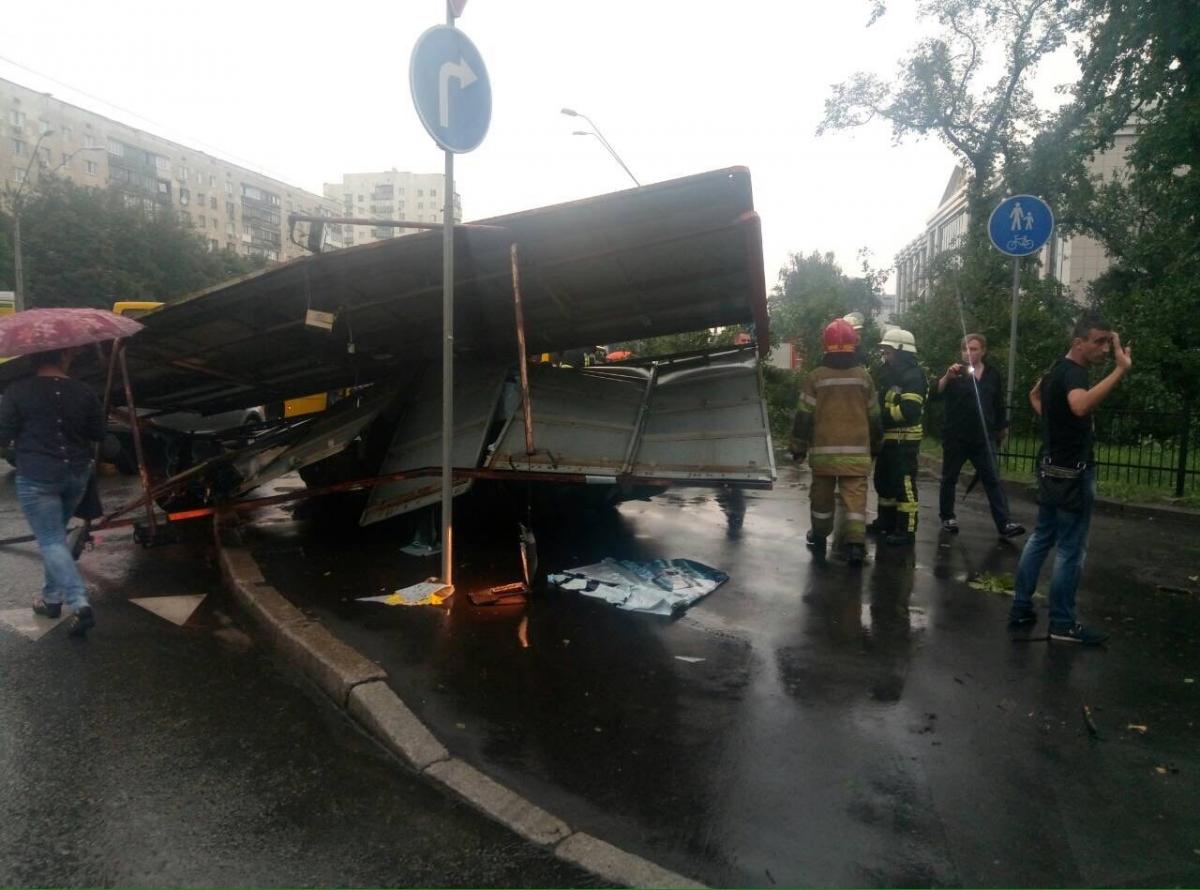 State Emergency Service of Ukraine
On Wednesday, July 25, some 117 settlements in seven regions of Ukraine saw a blackout after power line safety system was triggered due to complicated weather conditions, including hails, thunderstorms, and severe winds.
In particular, electricity supplies have been disrupted to 30 settlements in Zaporizhia region, 24 of those in Dnipropetrovsk region, another 20 in Zhytomyr region, 14 in Kyiv region, 13 in Donetsk region, 12 in Luhansk region, and four in Kirovohrad region, the State Emergency Service (SES) of Ukraine reported on July 26.
Regional energy distribution companies deployed their repair teams to tackle blackouts.
As UNIAN reported earlier, massive thunderstorms with the downpour and hail on July 25 flooded the roads and underpasses in Kyiv, causing huge traffic jams citywide and a complete standstill downtown.
The underpass at the intersection of streets near Dorogozhychi subway station was almost completely flooded, which caused huge traffic jams.
In addition, the square in front of Kyiv International Airport (Zhuliany) (Terminals A and D) was completely flooded with water as a result of the heavy rainfall.