Ukrainian government appoints former European Commissioner Semeta to anti-corruption post (Video)
The Cabinet of Ministers has confirmed the appointment of a former European commissioner for taxation, customs, statistics, audit and anti-fraud Algirdas Semeta to the position of business ombudsman, representing the interests of business circles of Ukraine and businessmen working in Ukraine, according to a report of the European Bank for Reconstruction and Development.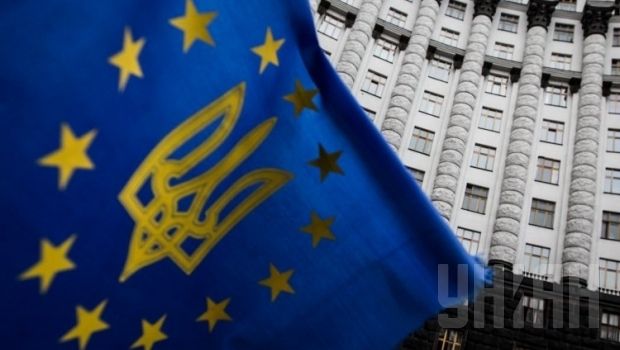 UNIAN
The position of business ombudsman is a key element of the initiative negotiated in the memorandum between the Cabinet of Ministers, international organizations and several Ukrainian business associations
Commenting on his appointment, Semeta said that his main task will consist of waging an effective fight against corruption.
"I am deeply convinced that by accepting this very difficult job, I will be able to make a positive and practical contribution to improving the business climate, combatting corruption and promoting international best practices in Ukraine," Semeta said, quoted by the EBRD.
He said that as business ombudsman, enterprises will be able to file complaints with him about the cases of unfair treatment and corruption.
"The Business Ombudsman office will be tasked with considering such claims. If it decides the allegations of wrongdoing are substantiated, it may require additional investigations by the relevant authorities to be carried out in order to ensure that these complaints are considered by public authorities," the EBRD reported.  "The Business Ombudsman will periodically report to the public and business community about achievements in combatting corruption."
Earlier the Cabinet of Ministers said it might appoint a foreign expert to the position of business ombudsman. The cabinet also issued a decision on setting up a council of the business ombudsman, and instructed the Ministry of Economic Development and Trade to submit by March 20, 2015 for consideration of the cabinet a bill on the creation of the post of business ombudsman. The ombudsman is to curb corruption, fight against unfair competition, as well as ensure compliance with the Ukrainian anti-corruption strategy agreed between the Cabinet of Ministers, the EBRD, and leading business unions.

VIDEO: Ukraine appoints anti-corruption tsar from Lithuania

If you see a spelling error on our site, select it and press Ctrl+Enter